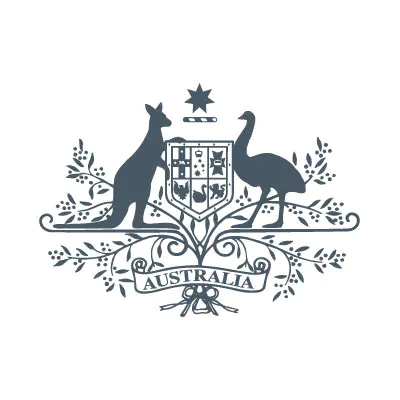 Delivering on more accessible changing places for Victoria
The Albanese Labor Government is working with the Victorian Government to deliver new changing places across the state, ensuring all Australians can better enjoy and participate in their communities.
The Victorian Government today announced $2.3 million in funding for 13 new Changing Places facilities across Victoria with four of these facilities co-funded by the Commonwealth Government.
Changing Places facilities are essential services that enable people with high support needs to actively participate in the community and enhance community accessibility.
Each Changing Place has a height-adjustable adult-sized changing table, a ceiling tracking hoist system, and enough space for two people either side of a peninsular toilet, making community spaces and events more accessible for people with disability.
The Commonwealth Government funding contribution, is part of the Albanese Labor Government's election commitment to offer $32.2 million over four years for new Changing Places in Local Government areas currently without facilities.
The Commonwealth will contribute around a third to the total build cost for each of the four eligible facilities.
Victoria will offer grants of up to $180,000 to councils, not-for-profit community organisations and tourist destinations to construct fully accessible toilet facilities to ensure public spaces can be enjoyed by all members of the community and visitors, including people with disability.
Additional sites to receive funding for Changing Places facilities include the Melbourne Convention and Exhibition Centre, Smiths Beach foreshore at Phillip Island and other public places such as playgrounds, libraries and parks.
In a Victorian first, the Maribyrnong, Wellington, Moorabool and Buloke local government areas will also benefit from Changing Places funding, in addition to a portable facility for events and festivals also made available in the Melton region.
Minister for Social Services Amanda Rishworth said the Albanese Labor Government's goal was to create a more inclusive society and funding more accessible Changing Places helps to achieve that goal.
"We want everyone in our community, regardless of where they live, to be able to fully participate in community life. Funding more accessible Changing Places is one way we are helping to create a more inclusive Australia for the one in six Australians living with disability," Minister Rishworth said.
"This will make a real difference, and I'm glad we can see this work continue in Victoria. More broadly our commitment will assist people in more than 400 Local Government Areas right around Australia."
Minister for the National Disability Insurance Scheme Bill Shorten said accessibility was about respect and human rights.
"Labor's funding of Changing Places around Australia was what we promised prior to the election and I'm pleased to see it rolled out, including in my electorate of Maribyrnong," Minister Shorten said.
"It's not good enough when there are no accessible toilet options.
"When we want to encourage accessible tourism the basic needs should be thought of.
"This isn't just a state and federal government issue, all levels of government and places like sporting clubs must be factoring accessibility in as a priority.
"When we are thinking about accessibility, nothing less than 100% is acceptable."
Victorian Minister for Disability, Ageing and Carers Lizzie Blandthorn said funding more accessible Changing Places was so important for the disability community.
"Accessible facilities throughout our community are essential in creating an inclusive and comfortable environment for all Victorians and visitors," Minister Blandthorn said.
"Changing Places removes barriers for thousands of community members, and we are proud to support several new metropolitan areas for the first time through this program."
Martin Heng, Victorian Disability Advisory Council member, said he had long been a supporter of the Changing Places program.
"I've been a huge fan of the Changing Places program ever since I first heard about it in the UK," Mr Heng said.
"These facilities are incredibly important to allow people with high support needs, particularly those who need a hoist to be able to use the toilet, to get out into the community. I believe every leisure centre should be equipped with one, and that there should be at least one in every locality."
Since 2015 the Victorian Government has invested around $10.4 million in new Changing Places initiatives, supporting the construction of 70 facilities.
For more information about Changing Places visit the Department of Social Services website.