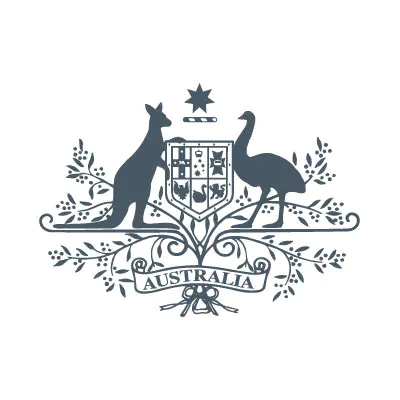 MyGov app hits two million downloads new service centre on wheels hits the road
Old meets new today for Services Australia, as the new MyGov app officially hits two million downloads and the newest Mobile Service Centre (MSC), Kangaroo Paw II begins operating.
Within six months, 2 million people have used the myGov app for better access to government services, including Centrelink, the ATO and Medicare.
The myGov app has proven extremely popular, staying at the top of app charts since December 2022.
Some of the exciting app statistics include:
148,000 Australians now utilise their healthcare card and 182,000 access their Medicare Card through the app. 
Approximately 86,000 people use the app each day
Government services, including the ATO and Medicare, have been accessed through the app 22 million times.
Almost all app users have responded positively.
Service's Australia's MSC's also bring more rural and regional Australians easy access to government services.
The new Mobile Service Centre Kangaroo Paw II will join Blue Gum, Golden Wattle and Desert Rose crossing roads less travelled to visit rural and regional communities across the country.
Whether they're in Barcaldine or Dorrigo, staff on board can help people with Medicare and Centrelink matters, and connect people with Department of Veterans' Affairs and National Disability Insurance Scheme support.
They can also support people with getting set up with myGov, and updating their details.
Services Australia's existing fleet of big rigs has visited more than 370 communities this financial year already, helping more than 7,800 customers. They've collectively travelled more than 1 million kilometres since mobile servicing began in 2006.
When it's in their local area, people can climb aboard the MSC at a time that suits them – no appointment required.
The support people get is fair dinkum and tailored to their needs. Staff can refer people to social workers, pass on information about payment and service options that may suit their personal situation, and connect them with other state and federal organisations.
Kangaroo Paw II will be based in South Australia and Western Australia, making its first stop in Meningie next week.
Quotes attributable to the Hon Bill Shorten, Minister for Government Services and NDIS:
The myGov app is changing the way Australians interact with government services. For a long time getting help was a stressful experience for our most vulnerable Australians.
We want all Australians to have easy access to government services no matter where they live – whether they live in Brisbane or Beaconsfield. That's why I'm excited to welcome a new truck to the fleet today.
The existing fleet has travelled more than 46,000 kilometres this financial year alone. Kangaroo Paw II will be a welcome addition to help Services Australia support even more people.
Many of the staff on board live and work within the communities they visit, and the passion, care, and tailored support they show every customer is second to none.
Quotes attributable to Senator the Hon Murray Watt, Minister for Emergency Management:
Being an office on wheels means Kangaroo Paw II can be quickly diverted to people doing it tough, including towns impacted by droughts or natural disasters who need a lifeline.
I'm excited to see the new Mobile Service Centre Kangaroo Paw II in action which will provide much needed additional support to rural and regional communities.
Services Australia's Mobile Service Centres have supported emergency responses in 34 communities since servicing began.