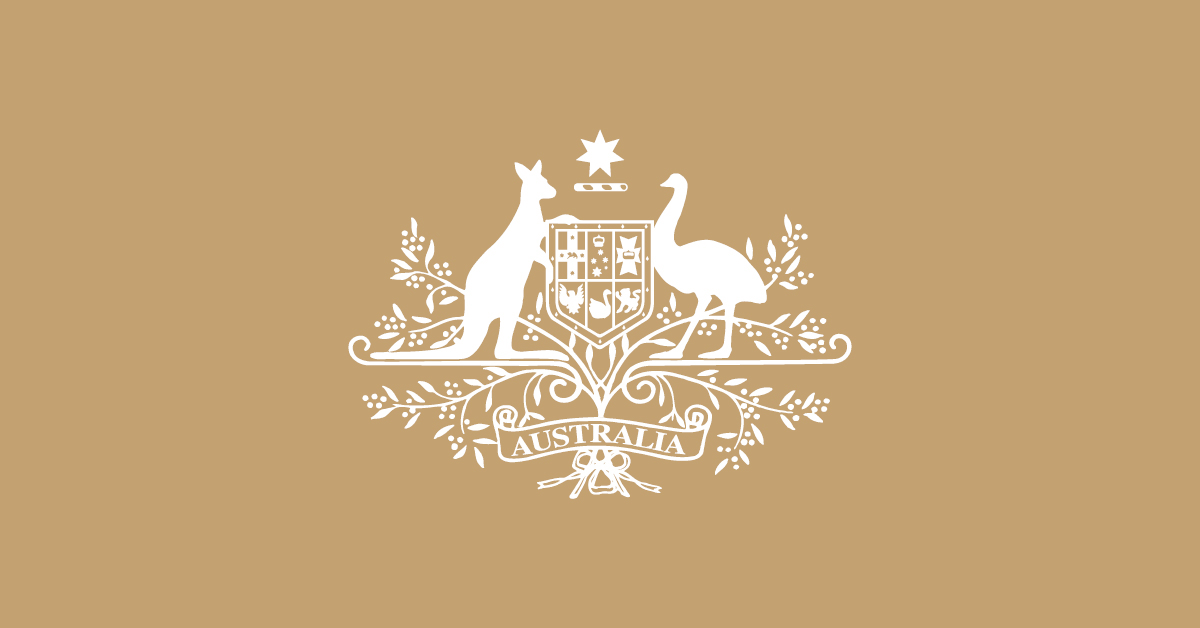 Press Conference – Adelaide | Ministers' Media Centre
SUBJECTS: Employment White Paper, migration, productivity, skills shortages, education, Michael Pezzullo.
LOUISE MILLER-FROST, MEMBER FOR BOOTHBY: It's wonderful to have a cast of thousands from state and federal government here for this really important announcement, and where better than Tonsley. The TAFE here is part of a really important innovation precinct. When the Mitsubishi factory closed down in early 2008, it was a real crisis for the southern suburbs for employment and yet here we are today, there's more than 150 organisations here on campus. We have more people employed working here than we did during the Mitsubishi time. This is a real success story and it's the way of the future. I'd like to really hand over to the Treasurer.
JIM CHALMERS, TREASURER: Thanks Louise. We love Louise so much that when she invites us to come to her part of South Australia, half the Cabinet turns up. Thank you so much for having us here, David, for welcoming us. I am here with a bunch of colleagues you'll hear from in a moment. It is wonderful to be here at the TAFE and it shows how absolutely central Adelaide and South Australia more broadly is to our economic plan. I think what we saw earlier today as well with the Prime Minister and the Premier, their announcement this morning shows just what a high priority South Australia is for the Albanese Labor Government and the Cabinet will be meeting in Adelaide later this afternoon.  
This Employment White Paper, Working Future, is part analysis but it's mostly about action. This Employment White Paper, which is called Working Future, is all about helping more Australians make the most of the big changes underway in our economy and in our society as well. It's about taking the big shifts that we're seeing in our economy and our society and making it work for Australians and not against them. Our objective here is a more dynamic and a more inclusive labour market as part of a more dynamic and more inclusive economy, where more workers and businesses and communities can adapt and thrive and benefit from change. Absolutely central to the White Paper we are releasing today is a secure, fairly paid job for everyone who wants one and a qualified worker for every employer who needs one. We want to help workers find great opportunities and we want to help employers find great workers so that we can prosper together as a nation. We want to create more opportunities for more people in every corner of our country, and that's what the Employment White Paper is all about. It has five main themes: full employment, secure jobs and strong wages, skills now and into the future, getting productivity moving again, and also addressing some of the barriers which are preventing people from grabbing the jobs and opportunities even in an economy where unemployment has a `three' in front of it. In this White Paper today, you will see 70 policies that we have already implemented, 80 which are underway, there are 31 future reform directions, and there are nine new policies. And we'll hear from the colleagues in a moment about those new policies as well.
Now this is only the third time since the Second World War that a national government has set out a vision for work like this. In the 1940s under Chifley, in the 1990s under Keating, and now in 2023 under the leadership of Prime Minister Anthony Albanese. And where we've come from to this point matters a great deal but where we are headed matters even more. And in a place like this, which has such a proud history, what really matters is the future of these workers and the future of our employers and our industries here and right around the country. Now the work in this Employment White Paper is the culmination of a year of consultation and collaboration and collective effort in the lead up to the Jobs and Skills Summit this time last year, but mostly after that as well. And I wanted to thank our workers and their unions, employers and their peak business organisations, I want to thank communities who have welcomed this consultation, and I want to acknowledge as well the Prime Minister and his leadership.  
Now this piece of work that we are releasing today is not an end in itself, what you'll see is how closely it aligns with so much of the work that ministers in the Albanese Government are doing, whether it's the Universities Accord, the skills agreement, industrial relations reform, the migration strategy, the gender equality strategy – all of these are absolutely central parts of our economic plan. And so I really want to do acknowledge the colleagues who are here and all of the other colleagues who've worked on this. We're very proud of this Employment White Paper. This is all about grabbing the opportunities of the future. There's a lot of thinking and a lot of work, a lot of collaboration and consultation that has gone into it and you'll see that in its pages. I'm going to throw to Brendan O'Connor to hear from and then we'll work our way through some of the other ministers then take your questions. 
BRENDAN O'CONNOR, MINISTER FOR SKILLS AND TRAINING: Thanks very much, Jim. It's great to be at Tonsley TAFE again, a great innovation precinct with a remarkable history. In fact, it's at this place, of course, before this great establishment, we had Chrysler Australia and after that Mitsubishi, and what we've seen since the closure of Mitsubishi is the ability of governments and industry to work together with education and training providers to have this exemplar of innovation and education. And that's exactly what we need to do across the country. We need to replicate collaboration, firstly between the sectors of education and training – and indeed, the White Paper goes to that exact point. That is, we need to see a much greater collaboration between the two tertiary sectors – the VET sector and universities working closer to provide the skills that workers need, that businesses are crying out for, that our economy demands. We have a very fast changing economy and we need to make sure that our education and training providers are fit for purpose. And the White Paper has highlighted that and has added extra investment to what is already a very significant allocation of investment under the National Skills Agreement, which is an agreement that will be struck between the Albanese Government and state and territory governments to realise our ambitions to make sure that the VET sector is fit for purpose. With TAFE at its centre, the VET sector supplies almost half of the jobs to the labour market. Nine out of every 10 future jobs requires post-school education and training, half of which needs to come from the VET sector. But there's something else happening here too. As you know, at the Jobs and Skills Summit, we announced 180,000 fee-free VET and TAFE places. We've exceeded that mark to 215,000 and we're about to embark on another additional 300,000 fee-free TAFE and VET places starting next year. But it's not just about delivering courses in the traditional way, we have to reform the sectors of education and training.  
Now Minister Clare is undertaking a fundamental review of higher education through the Accord review. And through this negotiation, I'm conducting with the state and territory counterparts – and can I mention Minister Boyer who's here today – we're engaging in genuine reform that will provide strategic investment in areas that will supply the skills that are in demand. The White Paper speaks of three areas, in particular the energy sector – that's obviously going through a very remarkable transformation, the digital economy, and the care and support sector. These are three areas that have been outlined as a priority for this country. But the only way we can deliver those skills today and tomorrow is firstly anticipate the changing nature of the economy and labour market, and we'll do that in a large way through the creation of Jobs and Skills Australia and the 10 jobs and skills councils. But we also need to see two other things happen and we're looking to do that through the negotiations that are happening. Firstly, we want to make sure that universities and the VET sector work closer. Universities and TAFE working closer. As we see here at Tonsley, TAFE working with Flinders University, we need to see much more of that happening across the country. And we need to see qualifications at a higher skill level than has been traditionally the case. Now we do have already thousands of students looking at having diploma or advanced diploma apprenticeships. But we need to do a lot more of that. We do need to see a greater level of investment in higher qualifications in the VET sector and the collaboration, as I say, between the two tertiary sectors. The White Paper has identified that, it has validated the negotiations that we've had to date with eight other governments. And I'm very confident that before the end of this year, we will strike that National Skills Agreement which will deliver much of what's been referred to in the White Paper as absolutely critical for our economy, for businesses and indeed for workers. So today's a great day. It's really is initiating a collaborative pathway amongst governments, amongst ministers of the federal government, and certainly between tertiary sectors that need to collaborate more effectively in order to ensure that we supply the skills that we need. 
JASON CLARE, MINISTER FOR EDUCATION: In the years ahead, more jobs will require more skills. More jobs will require you to finish high school and then go on to TAFE or to university. And to fill those jobs, we're going to need a better education system, and a fairer education system. That's what drives Brendan. That's what drives me. I know it's what drives Blair as well, and both of our governments. And that's why we've got big reforms being developed at the moment across early education, school education, vocational education, and higher education. And it's how we knit all of that together that will ensure that we can build a better and a fairer education system. And you'll see the seeds of some of that in the White Paper that's being released today. One example of that is the skills passport that Jim, you announced yesterday. The second is the development of more of these Centres of Excellence, Brendan, that you've spoken about today, where you get TAFE and university together under the one roof working together. And the third example of that in the White Paper is providing extra financial support to help university students to finish their prac, particularly teaching students and nursing students. I hear story after story from students who tell me they get put in in almost impossible position, where they've got to choose between the part-time job that they need to pay for the rent and to pay for food, and the unpaid prac that they have to do to finish their course and get their qualifications. But these are areas where demand for these jobs is growing faster than almost anywhere else in the economy, where we've got bigger shortages than almost anywhere in the economy. And there are lots of reasons for that but one of them is this. And so part of this White Paper is scoping out the work that we can do to help provide more support for early educators, for teachers, for nurses, when they're still at university, to attract them into university to become teachers and nurses and early educators, and to help them to finish their degree and get them into the workforce where we need them. 
AMANDA RISHWORTH, MINISTER FOR SOCIAL SERVICES: One of the key elements of this White Paper is ensuring that we remove some of the barriers that exist for people, particularly long-term unemployed people to get the opportunity to participate in the workforce. And this was an incredibly strong message from the Jobs and Skills Summit, that we need to look right across the board about how we actually support people with disability take up working opportunities, carers to take up working opportunities, and indeed older Australians to take up working opportunities. There's never been a better time with our low unemployment figure for those that have been excluded from the workforce to get the opportunity to try work. And that is why removing the barriers to work is one of the key outcomes of this White Paper. Of course, we've already started that work in government, we have been working to make our disability employment services better. We've started working with employers to look at what are some of the barriers and also the opportunities to employ someone with caring responsibilities, or indeed someone with disabilities. We've looked at our industrial relations system, and looked at making sure that our laws in the workplace are fit for purpose to support employees balance their caring and of course their working responsibilities.  
But today, I'm very pleased to announce two measures that we have embedded in this White Paper that looks at some of the structural barriers in our social security system. The first of course is extending the measure that was announced at our Jobs and Skills Summit to allow pensioners to do more work before their pension is affected. Of course, many pensioners when they reach pension age, do want to retire but there are some that would like to do seasonal work or a shift here and there. And through the extension of our Work Bonus for pensioners that we're announcing today we will make permanent the measures that we announced that the Jobs and Skills Summit that will allow for a higher balance in a pensioner's income bank of $11,800 that they will be able to earn through seasonal or ad hoc work before their pension is affected. But we also know that many pensioners as they move into retirement would like to continue doing a few shifts. And that's why as a permanent feature of our pensioner Work Bonus, every pensioner at retirement will have an immediate upfront $4,000 that they'll be able to access to do paid work before their pension is affected. This is about smoothing that pathway from work into retirement, and ensuring that pensioners can still do some work and still receive their full pension. The second measure that we're announcing today is an extension of what's called the nil rate period for those on income support. And what this means is we are removing the disincentive that sometimes might happen because a person might get offered some short-term work but as a result may fear the loss of concessions, including their concession card and access to childcare subsidies, and indeed are worried that if the work doesn't work out that they will have to reapply for JobSeeker. So what this extension will do will allow someone to take up maybe short-term work and still remain part of the income support system, allowing a smoother transition to allow a person to take up short-term work and not feel there's a disincentive if that work doesn't continue. We know that there is already for example three months in the system that allows you to do this, but we heard through our consultation this is not long enough. So today, the Government is announcing we'll be extending that period to six months, which will allow some security for people to take up the opportunity of short-term work and not worry about the impact that that will have. 
CLARE O'NEIL, HOME AFFAIRS MINISTER: Thanks Amanda and thanks Jim and ministers for this really fine piece of work. Our country faces some incredibly difficult challenges but also some enormous opportunities. And one of the constant themes throughout our history is that when we've been faced with times of challenge, our migration system has been used to get the best for our country. And we have the opportunity to do that again but not with the migration system as it stands. When we arrived in government, we found a migration system that was fundamentally broken. A system which had no real strategy behind it, a system which was not oriented towards our national challenges and a system that was complex, expensive and slow. It was also a system where the highest skilled workers that we need to help lift the productivity of Australian workers were having the most difficulties coming to the country, and yet we were seeing large amounts of migration of people aggregating in lower paid sectors where they are highly vulnerable to exploitation – in other words, a migration system that had it exactly backwards. There is a really important process at the heart of the White Paper that's been released today that the Treasurer has run, and that is making a really clear statement that we will not follow what were ten years of policy malaise that preceded our government. Instead, we intend to tackle the challenges and capture these opportunities by pulling every lever within our power. And that is why the work that the Treasurer has led here is so important. The migration strategy, which will be the first time our country has ever had a strategy that defines our migration system will be released in the coming weeks. We see this as twin products, that we are going to use every lever of national power to make sure we drive productivity growth so that Australians can get higher wages and better jobs. 
STEPHEN MULLIGAN, SA TREASURER: Well, it gives me enormous pleasure to be here today along with my ministerial colleague Blair Boyer, to be here on behalf of the Malinauskas Labor Government here in South Australia, to welcome the Commonwealth Albanese Government for the launch of this Employment White Paper. It is absolutely tremendous to have every federal minister related to creating a strong and growing workforce across our country to be here at the Tonsley TAFE facility. More than 6,000 students are currently engaged in training here at TAFE and today's announcement, today's Employment White Paper gives us the framework to continue the very strong collaboration and investment we've got between the Albanese Federal Government and the Malinauskas State Labor Government to continue growing our workforce here in South Australia. South Australia's economy is shooting the lights out at the moment, the lowest ever recorded unemployment rate in South Australia. Last quarter, we topped the nation for state final demand growth, and also the strongest ever business investment growth we've seen over the last 12 months here in South Australia. This document gives us the capacity to continue this momentum in the South Australian economy and I'm very much looking forward to working with Treasurer Jim Chalmers, as well as all of the other ministers at the federal government level, to make sure we're taking full advantage of the economic momentum that we've got here in South Australia. 
JOURNALIST: Treasurer, how important are older Australians to this plan and is it right to expect them to work longer? 
CHALMERS: Well, as Amanda said, this is about providing older Australian workers the choice. This is not compelling older workers to work more, this is about making it easier for older Australians to work if they want to do that. I'll throw to Amanda again to remind you of the key elements of it but what's guiding us here, is really in the last 12 months and before that as well, it's become very clear that for a sliver of the working population, the announcement that we made at the Jobs and Skills Summit is important. We engage regularly, enthusiastically, with National Seniors and with other groups who've made it clear that they'd like to see a version of this continue, and this is the consequence of that collaboration and consultation.
RISHWORTH: The key element here is that this is not forcing anyone to work longer. However, what it provides is that those pensioners that do want to work, they'll be able to do more work before their pension is affective. Particularly as people move from work into retirement, we've seen some people do want to do the odd shift here or there, perhaps some seasonal work, and what our measure that we're announcing today – it permanently puts in the measures that allows those pensioners to do that work without affecting their pension. And that's what's key about this, is that it is about choice, it's also about supporting those people to smooth their pathway into retirement, allowing them to still do a little bit of work without their pension being affected.
JOURNALIST: Treasurer, what specifically in this Paper, are you going to do to address those groups where unemployment is disproportionately impacting them?
CHALMERS: One of the reasons why one of the five themes of this paper is helping people to overcome the barriers to work, is because we know in so many of our communities, that even when the national economy might be performing in aggregate quite well, even when we've had unemployment with a 'three' in front of it for 15 months, under the life of this government, those opportunities don't always reach every corner of every community. And for me, and for other colleagues here, this is a bit personal, because we see in communities right around this country, where disadvantage and perhaps unemployment has become intergenerational. And it shouldn't be beyond a country like ours to recognise that challenge, to care enough about it to look to do something about it. And so whether it is the steps that we're taking here around social enterprises, whether it's our place-based initiatives which were in the Budget and being advanced here in the Employment, White Paper, whether it's some of the initiatives that Amanda mentioned, particularly the nil rate change that Amanda has announced today – we don't consider it acceptable in a country as good as ours, to have this intergenerational disadvantage and unemployment cascading through the generations. And so that's why these five themes are equally important and one of them is helping people overcoming those barriers. We want the labour market to be strong in aggregate, and it has been, but we want those opportunities to reach deeply into our communities as well, and that's one of our objectives. 
JOURNALIST: Do you think Australia has a skills crisis?
CHALMERS: Clearly, for too long now, the skills needs of employers have been neglected and we want to change that – we are changing that. I pay tribute to Brendan and to Jason and to others in our team who've made this such a high priority. And one of the reasons why we are so delighted with the success of fee-free TAFE is because it shows that if you provide opportunities to people, Australians will respond. We met a young fella before called Mustafa and he's been part of this program, and he is excited and enthusiastic about the trades that he is beginning to learn, and he is in so many ways the future of this country. We want to make sure that the sunlight of opportunity reaches every single corner of this country, and that means providing the opportunities. And that's why this Employment White Paper – above all else – is providing great opportunities to people, and providing great workers to employers, so that we can all prosper together. 
JOURNALIST: Just a question for the Home Affairs Minister, if I may. What conversations have you had with Mike Pezzullo today? 
O'NEIL: Thank you. I became aware that there is an allegation of extensive communications between the Secretary of my department and Mr Scott Briggs. Immediately upon learning of this, I referred this matter to the Public Service Commissioner for his consideration and advice. This morning, I spoke to the Secretary of my department, I asked him to stand aside while that inquiry occurs. I believe that is appropriate and in the public interest and I'll have more to say on this matter when the inquiry is concluded. 
JOURNALIST: On the face of it, though, do you think that those messages that have been reported are appropriate? 
O'NEIL: There's an inquiry that is about to take place and I'll have more to say when the inquiry's concluded. I don't have anything further on it.
JOURNALIST: So just before today, though, when was the last time you spoke to him, Mike Pezzullo? 
O'NEIL: Well, the Secretary in my department and I communicate frequently, as you can imagine. We didn't speak about the messages before this morning. But when I spoke to the Secretary this morning, I asked him to stand aside. That's the appropriate course of action and I'm not going to make further comment on this until the inquiry is concluded. 
JOURNALIST: Just a question probably best for the Social Services Minister – the work bonus is still much lower than what the Coalition is promising. Is there any scope to extend that? 
RISHWORTH: Well, look at the design of what we've put forward – it's innovative because what it allows pensioners to do is not necessarily work on a regular basis, but support some take up of seasonal or other ad hoc opportunities. That is what pensioners have told us they're interested in doing. And of course, we need to recognise that a lot of pensioners, when they reach pension age don't want to work. So what our design has been, is about allowing for as much flexibility as possible, and supporting pensioners in a range of ad hoc arrangements, part time or potentially seasonal work, which is what pensioners have said they're most interested in participating. Of course, the other element, as I mentioned, is when someone reaches their retirement age, is actually the time where we've seen – most likely – pensioners take up the opportunity to work a little more. They may still have a certificate or training that is current, and so would like to continue to do some work. And that is what our announcement about the upfront amount in their income bank is all about. So we believe we've got these settings, right. We believe these are the right settings to support pensioners moving into work and ensure that their work patterns are supported. 
JOURNALIST: Just a question for the Education Minister as well – what do universities thinks of giving out bachelor's degrees via TAFE? Are we undervaluing the university sector do you think? 
CLARE: I think universities see that this is a big part of the future. It's an idea that was highlighted in the interim report in the Universities Accord. Some universities are doing that already. You've got six universities in Australia that are dual-sector universities, so they're running TAFE courses and university courses at the same time. But one of the things that is pulsating out of that interim report is the need for TAFE and universities to do more together. One of the ideas in that interim report is a tertiary education system to help bring the two sectors closer together. Another are the Centres of Excellence where you put them under the one roof. But also, there's ideas about how do you create a course, which is a mixture of the two. These higher apprenticeship approaches, these higher apprenticeship degrees are one way to do that where you get that university level education with that practical experience embedded in. I think when you look at the work that Brendan's doing with the skills agreement and the university support, there is a common theme that's coming out of that. Nine out of ten jobs that will be created in the next ten years will require you to either go to TAFE or uni, and it's about half and half – about half of those jobs will require you to go to TAFE, half will require you to go to university and more and more people are going to need a bit of both. It's not just the one course you do at TAFE or the one course you do at university. It will involve reskilling and upskilling as well, so that all gets added on. That's why the idea of a Skills Passport is important as well. So that if you can list where you went to school, what your qualifications are, TAFE qualification, university qualification, microcredentials, workplace learning, all in the one place. 
JOURNALIST: And on that, in terms of the skills shortage, it's going to take some time for the labour force to be trained up. Can that not be backfilled by migration in the interim? 
CLARE: Well, the White Paper makes it clear that there is a place for migration but we've got to train Aussies first, and that's what this is about. That's what the National Skills Agreement will be about. It's what the work I'm doing with the Universities Accord is about as well. The Universities Accord tells us that over the next 25 years, we might double the number of people at uni that we do today. I said before, we need more people to finish school and then go on to TAFE or university. One of the challenges we've got at the moment is in some places, we're seeing a drop in the number of people finishing high school. So a lot of facts and figures in the White Paper – one that stood out for me was that if you finish school, you earn 30 per cent more than if you don't. And that's because more and more jobs need you to finish school and then go on to TAFE or to university. And at the moment, in public schools, amongst poor kids – we were talking about equity before – we're seeing a drop in the percentage of people finishing high school. Six years ago, it was 83 per cent of kids in public schools finished high school, now it's down to 76, and if we're going to fix that, we've got to go way back to primary school and back to early education. That's why this plan talks about a universal system of early education and reforms that we need to make in primary school too. The latest NAPLAN results tell us that one in ten kids are below the minimum standard but one in three poor kids are below that minimum standard too, and only 20 per cent of those kids catch up by the time they're in middle high school. So the report that Blair and I and other education ministers work on next year with the National Schools Reform Agreement, is about things like catch-up tutoring, to help to make sure if you fall behind when you're little, you catch up, keep up, finish high school, and then go on to TAFE or uni. 
CHALMERS: Might just take one more I reckon and then we're done.
JOURNALIST: Just for the Treasurer, what's your definition of full employment? And what do you need to consider when measuring it? 
CHALMERS: Well, there's a couple of considerations here and what the Employment White Paper tries to do is to say that when we consider full employment, it needs to be a much broader conception than what we've had in the past. There is a really important, necessary, but essentially narrow and technical definition of full employment, the non-accelerating inflation rate of unemployment. But distinct from that and complementary to that, is the Government's objective, which is a good, secure, fairly paid job for everyone who wants one, without having to look for too long. That's our goal and that's our objective. And that sits alongside, it doesn't contradict, it complements the shorter term definitions that people like the Reserve Bank and the Treasury use to drive their assumptions and their forecasts. Now, what we want to do over time is we want to drive that NAIRU down, we want to drive that assumption about full employment down over time. There's the near term considerations which matter around price stability but there's the longer term objective, as well. And this Government's objective is to create more opportunities and more jobs for more people. And that means a good, secure, fairly paid job for everyone who wants one without having to look for too long. And because that's the last question, what unites everything that people have said today, and the reason that these ministers and the Cabinet and the government more broadly work together so closely on this, is because all of these pieces are very closely related. You think about what Jason and Brendan have said, about instilling a culture of lifelong learning, so that people can retrain and reskill, and catch up and keep up with the vast industrial opportunities that we anticipate in our economy. So this document here, whether it's about full employment, the near term, and the longer term objective – and I've spoken with the Reserve Bank Governor about how our aspirations are complementary, and rather than at odds – whether it's the near term or the longer term of full employment, or the near term, the longer term and all of the other issues that we've talked about – it shouldn't be beyond us, not just to deal with the skill shortages in our economy right now but also to make sure that we are anticipating and positioning our people to be major beneficiaries of the big changes that we anticipate in our economy and in our society. And if we get this right, if we get the right working future for people in our economy, then that will give us every chance of making this a defining decade, a decade that we can look back on and be proud that we took the sorts of steps which are outlined in this White Paper. Thanks very much.