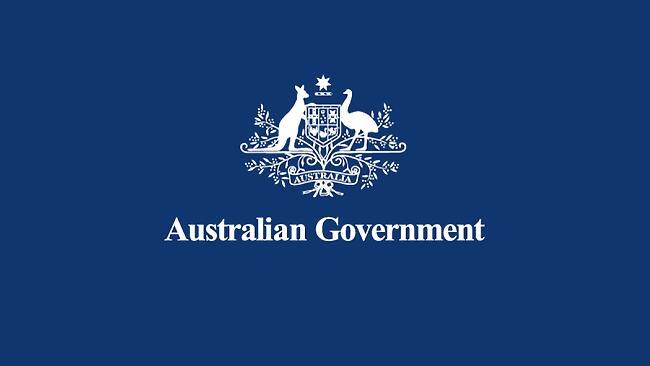 Joint Statement from Australia and the United States on the Inaugural meeting of the Joint…
Attorney-General
Cabinet Secretary
The Hon Mark Dreyfus KC MP
Secretary
U.S. Department of Homeland Security
The Hon Alejandro N. Mayorkas
Joint media release
The United States and Australian governments have marked United Nations' World Day for the Prevention of and Healing from Child Sexual Exploitation, Abuse, and Violence by reaffirming our commitment to combatting child exploitation and abuse in our communities, online and internationally.
Online child sexual exploitation and abuse is increasingly prevalent, commodified, and worsened by the speed, scale, and scope of digital technologies. New and emerging technologies, like generative artificial intelligence (AI), have further exacerbated risk of harm to youth, but also provide opportunities to tackle the threat. The United States and Australia are steadfast in combatting all forms of child exploitation and abuse.
Quotes attributable to U.S. Department of Homeland Security Secretary Alejandro N. Mayorkas
"The heinous crimes of online child exploitation and abuse are, tragically, on the rise throughout the world. There is no greater law enforcement imperative than to protect our children from this depravity. We must also hold the perpetrators accountable. These online crimes know no geographic boundaries, and the perpetrators are exploiting technological advances to manipulate images and make it more difficult for law enforcement to detect real versus fake images and identify and save true victims.

"All of this makes it imperative that we take a whole-of-government approach to tackling this scourge, and to work with our allies across the globe. That is, in fact, what we are doing. We are executing on the Biden-Harris Administration's commitment to combat online child sexual exploitation and we are working with our international partners. One of those great partners is the government of Australia, which has prioritized identifying and saving victims of online child exploitation and abuse and bringing the perpetrators to justice. My colleagues and I in the Departments of Homeland Security and Justice were proud to meet yesterday with Australian Attorney-General Mark Dreyfus KC MP and his dedicated and talented team to advance our work together. We have formed a joint Council to strengthen our partnership, share best practices, enlist other nations in this critical fight, and ensure the safety and well-being of children all over the world."
Quotes attributable to Australian Attorney-General Mark Dreyfus KC MP
"We have a responsibility to protect the most vulnerable. Online child sexual exploitation and abuse has a devastating impact on victims and survivors.

"The Albanese Government is committed to preventing and responding to child sexual abuse that occurs online or in any other setting, and supporting all victims and survivors. Every child and young person has the right to be safe from child sexual abuse wherever they are, and it is our collective responsibility to protect them."
Joint Council on Combatting Online Child Sexual Exploitation
On May 23, 2023, the Honorable Joseph R. Biden, Jr., President of the United States and the Honourable Anthony Albanese MP, Prime Minister of Australia, made a commitment to establish the Joint Council, which they reaffirmed at the Australia state visit to the United States in October.
Chaired by Secretary Mayorkas and Mr. Dreyfus, the new Joint Council, which first met on November 16, will bring together U.S. and Australian policy, regulatory, and law enforcement agencies and build on our strong relationship of mutual collaboration. Together we are committed to combatting online child sexual exploitation and abuse by developing a trauma-informed, victim and survivor-centred multidisciplinary workplan within each of the pillars of the Joint Council:
Joint Law Enforcement Cooperation in the Indo-Pacific Region
Prevention, Awareness, and Outreach
Research and Development
Joint Operations
Policy Development
Safety by Design
The first meeting of the Joint Council reaffirmed our collaboration and mutual decision on developing a joint workplan, which will inform how we can work together to strengthen our response to online child sexual exploitation and abuse and ensure our joint commitment to raising awareness of this crime type is underpinned with a strong foundation of shared focus.
How to report suspected online Child Sexual Exploitation and Abuse in the United States:
How to report suspected online Child Sexual Exploitation and Abuse in Australia: