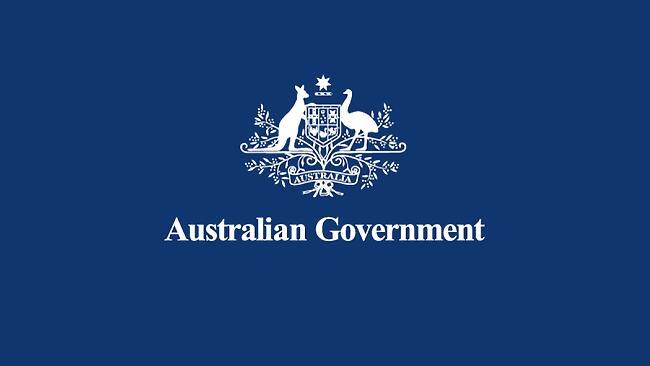 Launch of the AustLII Australian Royal Commissions and Public Inquiries Library
I acknowledge the Gadigal people of the Eora Nation as the traditional custodians of the land on which we are gathered. I pay my respects to their elders past and present and extend that respect to First Nation peoples attending today.
I wish to acknowledge the AustLII co-directors, Professor Andrew Mowbray and Associate Professor Philip Chung, and thank them for their kind invitation to speak today.
I also acknowledge the many distinguished members of the legal profession attending this event.
Today we meet to formally launch an extraordinary initiative of the Australasian Legal Information Institute (AustLII) which, for the first time brings together documents from all royal commissions and public inquiries held in Australia since the mid-19th century.
It has been a mammoth task, covering over 4000 inquiries, involving a dozen universities, thousands of documents, countless hours and infinite dedication. Its significance cannot be overstated. The Royal Commissions and Public Inquiries Library will contain the entire, unbroken history of public inquiries in Australia which, in turn, reveals much about our progress and our values as a nation.
The importance of public inquiries has always been recognised in Australia. The federal Act which establishes royal commissions was one of the first pieces of legislation passed by the new Australian Parliament after Federation.
At the Commonwealth level there have been 140 royal commissions held since then and many different forms of public inquiry. The frequency of royal commissions has waxed and waned over time. It is sometimes said that the past decade has seen an unusually large number of royal commissions but between 1910 and 1929, some 54 royal commissions were established. In the early 1970s, 13 royal commissions were called in three years. By contrast, in the 23 years since 2000, 24 royal commissions have been called. Despite the occasional change in pace, it is fair to say that throughout the past 120 or so years, royal commissions have been viewed as an important accountability measure by governments and they hold an enduring place in Australia's public landscape.
Why? What is it that makes royal commissions and similar public inquiries such a significant feature of Australian public life?
Royal commissions have been held on extremely diverse topics. Perusing the list of historical royal commissions reveals not only great scandals and controversies of past eras, but also the pressing public policy questions of those times. The introduction of broadcast television in Australia in 1956, for instance, was preceded by a royal commission on the topic. In the first decade of Federation a royal commission was appointed to consider appropriate sites for the new national capital. It recommended Albury and Tumut – confirming that not all recommendations made by royal commissions are implemented. Other pressing issues of the day, judging by the subjects, include royal commissions into the butter industry, stripper harvesters, drills, and the motion picture industry.
Some royal commissions have lasted for years, others wrapped up within months, and I am told that one in 1923 only lasted 9 days. Some have looked broadly at policy issues, others have investigated wrongdoing and sought to attribute responsibility and blame. In short, no two royal commissions are alike. Yet, they share some characteristics that perhaps explain their enduring appeal.
The first is independence. Within their terms of reference, royal commissions operate independently of the government that commissioned them, and this independence is crucial to building public trust.
Overwhelmingly the Australian public hold royal commissions in high regard, and I would argue that this and I would argue this is in large part due to their independence from government and single focus on the inquiry at hand. Independence from government is especially important when the subject of a royal commission involves scrutiny of public administration—or maladministration—and public policy. Where such an examination is needed, governments often consider it appropriate that an inquiry be conducted at arms-length by an independent royal commissioner.
The second important characteristic of royal commissions is the information-gathering powers they have at their disposal. Australia's most recent royal commission, inquiring into Robodebt, provides a stark example of an inquiry whose relentless investigation uncovered gross injustices and an abject failure in public administration – leading to unacceptable human suffering and loss. I think it is clear that the independence and compulsory powers of that royal commission were critical to its success in uncovering the illegality and abject failure of administration involved in that sorry episode. Our government is determined that the Robodebt Royal Commission will lead to a real and lasting shift not only in administrative practices but in the very mindset of public servants and elected officials.
A third important feature of royal commissions is their ability to hear from ordinary Australians, and especially from those who have been let down or pushed aside by other institutions. The Royal Commission into Institutional Responses to Child Sexual Abuse, for example, held over 8000 private sessions, hearing testimony of survivors which uncovered shocking institutional abuse. That Royal Commission has permanently raised the collective consciousness of the nation on the issue of child sexual abuse, in a way that no government report or court case would ever have been able to do. And it has led to concrete reforms; its 409 recommendations have been tracked over 5 years, leading to material changes that ensure that Australians and our institutions remain ever vigilant against this crime. Many survivors who gave testimony have said of their experience that it was the first time in their life that they felt heard and that it was a powerful healing experience. Others said that they felt the Government was finally taking them seriously and that what they had to say was valued, that it mattered and they mattered.
None of this is to say that royal commissions should necessarily be a government's 'go to' option when a difficult issue arises. Most areas of public policy are best dealt with by the ordinary work of policy development by Ministers and their Departments, and even when an inquiry is merited, a royal commission might not be the most appropriate kind. Very often, matters concerning the operation of government will be best dealt with by an ordinary administrative inquiry.
Nonetheless, it is certainly clear why royal commissions have occupied such a significant role in our system of government over such a long period.
This library will serve as an important public record of the work of royal commissions and other public inquiries in this country.
I expect it will be an incredibly useful resource for all who take an interest in Australian government and history, and AustLII is to be congratulated for making such a great resource accessible to the entire community.
I am delighted, and honoured to formally launch the Australian Royal Commissions and Public Inquiries Library.
Thank you.