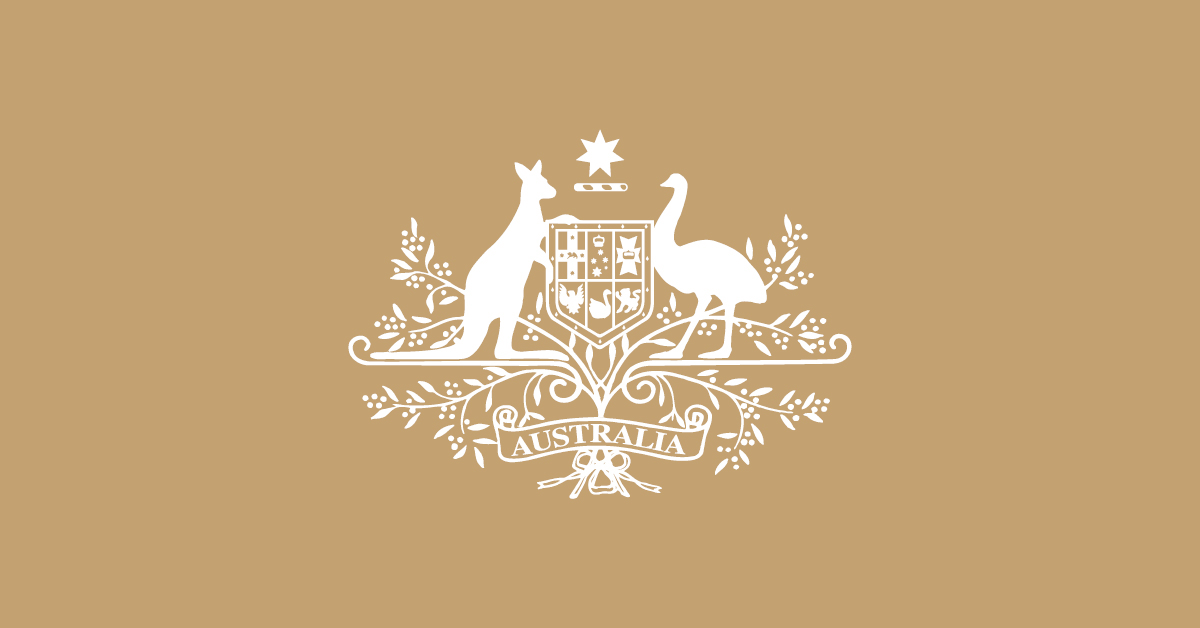 Doorstop – Woden Early Childcare Centre
Subjects: Secure Jobs, Better Pay laws, a better bargaining system, getting wages moving for early childhood educators, PALM scheme, closing the labour hire loophole.
DAVID SMITH, FEDERAL MP FOR BEAN: Hi. My name is David Smith, the Federal Member for Bean. I'm in a pretty familiar situation. Normally, I'd be doing a school drop‑off or a child care drop‑off around this time.  We're here at the Woden Early Childhood Education Centre here in Phillip on a really exciting day, not just for early education across the country, but for workers across the country. And I'm here with the Minister for Employment and Workplace Relations, Tony Burke.
TONY BURKE MP, MINISTER FOR EMPLOYMENT AND WORKPLACE RELATIONS, MINISTER FOR THE ARTS: Thanks very much, Dave, and I want to thank Michelle and Nazish, who will both be speaking later both from a management perspective and as a union delegate.
For a whole lot of industries, today's the day we press go on getting wages moving and that's particularly true for those feminised industries like early childhood education. Last year after the Jobs and Skills Summit, the Government received a really loud message, which was that the whole bargaining system was working for some, but there was a whole lot of people being left behind and in particular, feminised industries and funded industries like early childhood education were being left behind. We were told if we went down a pathway of making multi‑employer bargaining easier, that might make a difference, and I'm so happy to see in the news today that the first industry that's going to be using the new laws is early childhood education.
When that application goes in, there's processes with the Commission. There will be a point later in the year when Government gets brought to the table and Government is going to operate in completely good faith with the laws that we design. We want to get wages moving, particularly in those feminised sectors because what it means is this: it means people who are struggling with their bills get a chance to get ahead of the award. It means an industry that's had trouble finding workers or trouble retaining workers can be more competitive as an industry. When you do that in an industry like this, it also means you're closing the gender pay gap.
We've been waiting for today for a long time: 6 June, today is the day we press go on getting wages moving in industries like this. It's been too long waiting. It was a big fight to get that through last year but now we finally begin the process that will make a difference in the pay packets for early childhood educators. I'll hand over to Michelle next.
MICHELLE CARNEGIE, COMMUNITY EARLY LEARNING AUSTRALIA CEO: Thank you, Minister. CELA is so proud to be representing community‑run and small providers of early education and care in this first application under the new supported bargaining laws being launched today. These new laws provide a real opportunity to address low wages and conditions in the early education and care sector. Every day, children and parents are missing out on quality early education because services do not have the staff to be able to provide the service. Low pay, high staff turnover and uneven access to training means services struggle to find quality staff. These new laws will allow the sector to come together to reverse this trend, ensuring that early education and care is seen as a rewarding and valued profession. This process is our best opportunity to improve wages and to solve staffing shortages while limiting the cost being passed on to parents. Nothing is more urgent, and that is why CELA and our valued members are showing leadership in this area by coming to the table under these new laws. I would like to introduce you to Nazish, who's recently taken on the role of centre director, to share her experiences in this space as well. Nazish.
NAZISH, EARLY CHILDHOOD EDUCATOR: Thank you so much, Michelle. I believe that early childhood sector has been struggling for many years now and the biggest reason is that we have got a workforce crisis and with the workforce crisis we have to turn the children and families back, and that's really affected our quality education and care for the children as well. But I think the new law which has been effective from today which are introduced in the early childhood sector are going to have a big impact to reform the early childhood sector as a whole. And they will not only bring back our workforce which has left the sector and also attract more people around the industry to come and join this industry and that's the only way we can deliver quality education and care for our children. So, today is a big day for the early childhood sector and we're all looking forward to this, thanks.
BURKE: If you have no questions, that's fine. If you have some, that's fine too.
JOURNALIST: Minister, the early education sector's unions are lodging their Fair Work application today. Will the Government be supporting their case for a 25 per cent pay rise?
BURKE: What the process will be is that they will register with the Commission and there's a process the Commission goes through before the bargaining formally starts. Once the bargaining formally starts, it is reasonable to assume it won't be going long before there is a request that Government come to the table. And that will be the point where Government comes to the table. I expect we're probably looking at towards the end of this year or early next year before we get to that point of the bargaining. But when we get there, the Government is going to operate in all of this in good faith. We are not going to start to commence that until we're brought to the table. I'm not going to be giving answers today in terms of particular dollar figures or anything like that. That's how the negotiation works. We want to very much do this within the process of the laws that we established last year.
JOURNALIST: When the laws passed, you said something like they would also be effective because before they actually came into effect, we would see businesses scrambling to finalise their EBAs so they wouldn't get caught up in multi‑employer bargaining. Have you seen any evidence of that?
BURKE: Yeah, it's been fantastic. There's been some retailers who hadn't been bargaining for a very long time who have come back to the table. Some of those agreements are still in negotiation. I think the Coles one, for example, is still in negotiation. The Bunnings one is now going out to the vote, is my understanding of that one, which is a great improvement – like  there's an extra week of annual leave, for example, that people are voting on there. Some of the banks that had stopped negotiating have come back. The laws so far are working exactly how we'd anticipated, and not quite matching up with the fear campaign. I haven't seen a lot of evidence that since the end of last year Australia was closed down, notwithstanding the predictions that were made by Senator Cash.
JOURNALIST: How many multi‑employer deals do you know of as of today that are in the works?
BURKE: The only one that I'm aware of today in terms of multi‑employer is early childhood education and for everything we said last year, I've got to say this is the most important, in the sense that here is just a classic example of an industry where bargaining had been too hard. We had one example in Victoria, where there'd been a sort of multi‑employer bargaining, but they had to get around the law, rather than use it and pretend that they were all individual bargains – it was just a really messy, cumbersome process. But we knew that if you could get it right, it would make a difference to take‑home pay and make a difference for the centres as well. We saw it in Victoria. What we're now seeing is the first attempt for it to happen on a big scale using the Secure Jobs, Better Pay laws.
JOURNALIST: Just going to the "same job, same pay" debate, which is going on at the moment, the ACTU has released research overnight that shows Qantas has split its cabin crew workforce across 14 different companies and contractors to drive down wages and conditions. What do you say to that?
BURKE: Anyone using the loophole at the moment, they're acting legally. I'm not going to say, "how dare they"  – they are acting legally. But it's a loophole that the Government doesn't believe should be there. For example, you will probably find in those examples that have been released today, you will probably find examples where somebody is supervising staff and the person supervising is being paid less than the people they're supervising. I know in the mining sector I was with a guy a couple of weeks ago who told me while he was a casual, even with the casual loading, he was being paid less per hour than the permanent workers, because he was being employed through the labour‑hire company, not directly employed. There's lots of legitimate uses for labour hire. Undercutting pay is not one of them. If it's for surge, if it's for specialist, if it's for a quick replacement when you need one for short term, I get all of that. When I was an employer before I entered Parliament, there were times when I'd use labour hire for those exact purposes. But it shouldn't be there to undercut rates of pay.
JOURNALIST: Just with the pay parity scheme for Pacific workers, how is that going to take into account the deductions which form part of their incomes at the moment?
BURKE: There's a series of principles that all work together in terms of limiting the deductions. One of the worst things that has been happening, and we've seen all the different underpayment claims that have been made with respect to horticulture. We have seen some of the worst examples of wage theft that we've seen in Australia have been in that area. I met a woman by the name of Kate who was of Taiwanese background here on a visa who was fishing food out of the bin beside the supermarket because she wasn't being paid enough. We've had to act here. Some of the worst examples have been happening for visa workers in horticulture.
But the added challenge, for example, is people get flown over here before there's work. We've had a situation where some people turn up and they get offered no hours for the first couple of weeks, but they incur debt for food and accommodation, and the deductions start. So, their welcome to Australia – having been flown over here, leaving jobs where they work as they thought they might be on a better deal here – is just to incur debt for a few weeks. The new laws stop that, the new deeds will stop that. What we need is something that provides the labour that our farmers need, while making sure for our Pacific neighbours that it is a good experience working in Australia, and I reckon we've struck the right balance on that today.
JOURNALIST: Minister, the Reserve Bank is meeting this afternoon. What do you say to the home owners who, if it does increase, will be on average spending a quarter of their pay on servicing their mortgage?
BURKE: The Government is doing everything it can to put downward pressure on inflation, and that was acknowledged by the Reserve Bank Governor last week when he made the comment to the parliamentary committee about the fact that, if anything, the Budget is putting downward pressure on inflation. We're not in charge of every price pressure. There's a decade of neglect with broken supply chains. There's a series of international factors as well. But where we can put downward pressure on inflation, we're doing it because we know people are doing it tough. That's also why we supported the Annual Wage Review, which in terms of the dollar increase that people get is the best outcome for workers that we've ever had in the history of those reviews.
JOURNALIST: Another pressure point is energy prices. There's a report this morning that it's going to take years to bring that down. Is any wages growth just going to be eroded by power bills?
BURKE: Certainly we took action last year with respect to power bills and there's energy price relief coming for people, all of which the Liberal and National Parties voted against, and had we not done that last year, the energy prices would be much higher than they are. So, where the Government can responsibly put downward pressure on those prices, we are doing it. We get exactly that these are difficult times for people. That's one of the key reasons why we need to get wages moving. Thanks guys.