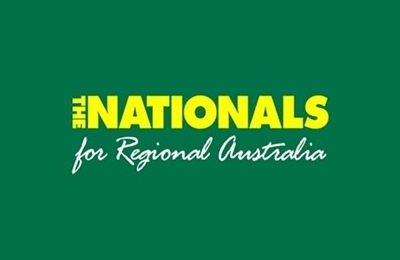 Ag Minister must resign over lacklustre approach to FMD planning
The Opposition has called for the resignation of Agriculture Minister Alannah MacTiernan over her lacklustre approach toward the dual threat lumpy skin disease (LSD) and foot and mouth disease (FMD) posed to Western Australia.
Opposition Leader Mia Davies said the Minister's outrageous comments, which downplayed the threat of foot and mouth disease, had lost the final sliver of industry support she had and left her position as Minister untenable.
"WA faces a genuine threat from both LSD and FMD and we need an Agriculture Minister who is capable of working co-operatively with the sector to address this challenge," Ms Davies said.
"What WA needs right now is a whole of government communication strategy to ensure no West Australian is left unaware of the threat of LSD and FMD and how they can ensure we avoid them.
Shadow Agriculture Minister, Colin said unfortunately the only communication from the Minister had been to tell producers their fears are not valid.
"The Minister's disregard for the real fears held by producers across the state shows she is not fit to maintain her position and if she won't stand down, the Premier should sack her."
"The Minister's FMD gaffe was just the latest in a long line of activities that put her at odds with the sector she is responsible for."
Mr de Grussa said the Minister had a long history of working against the interests of Western Australia's primary producers.
"She has stood with protestors against the live export industry, stacked the animal welfare review panel with animal activists, used a machinery of government diminish the purpose and capacity of the Department of Agriculture, and failed to deliver much-needed updates to WA's biosecurity laws," he said.
"This Minister has had half a decade to come to grips with the importance of her portfolio but has failed to do so.
"This isn't good enough and she has got to go."
---
The content above from the originating party/author(s) may be of a point-in-time nature and edited for style and length. The views and opinions expressed are those of the original author(s). View original.
AusPol.co Disclaimer