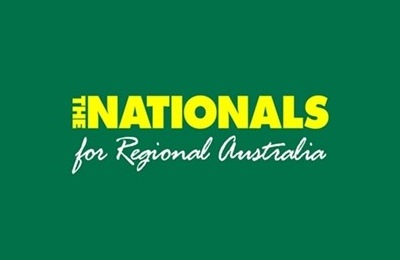 Boundary changes mean one less regional seat
Opposition Leader and Nationals WA Leader Shane Love has labelled proposed changes to the state's electoral boundaries as an assault on fair representation for regional voters.
District boundaries are reviewed every four years to maintain similar populations in each electoral seat with WA Electoral Commission taking into account communities of interest, land use patterns, Local Government boundaries, means of travel and distance from Perth.
Mr Love, also the Member for Moore, said the proposed changes by the Commission would see the seats of Moore and North West Central amalgamated into the seat of Mid West to make way for an additional metropolitan seat.
"These changes are an attack on regional democracy and an assault on fair representation for regional voters," Mr Love said.
"Mid West will be a huge electoral seat that will stretch from Muchea to Meekatharra, leaving these communities voiceless to make way for yet another metro seat in Perth."
Mr Love said Mid West would cover more than 430,000km2 – a six-fold increase in the area covered by the current seat of Moore.
"It's double the size of Victoria and half the size of New South Wales, making it near impossible to have your voice heard," Mr Love added.
"Mid West would have a broad spectrum of land use patterns, from peri urban lifestyle blocks, to intensive livestock farming, broadacre cropping, pastoral properties and mining operations."
Mr Love said it would be difficult to see how the proposed electorate of Mid West would have any sense of community or commonality.
"WA Labor has already stripped 18 regional members from the Parliament when it abolished the upper house regions in 2021," Mr Love said.
"This proposal will see another member lost, meaning it is the regional voters and services that will suffer under the hands of WA Labor.
"Regional West Australians deserve to have their voices heard, their communities kept intact, and their representation safeguarded."
Mr Love urged voters to lodge a submission to the WAEC before 21 August, protesting the changes here: https://www.boundaries.wa.gov.au/have-your-say/making-submission
Written submission should be emailed to [email protected] or by mail to GPO Box F316 PERTH WA 6841 with your name, address and email