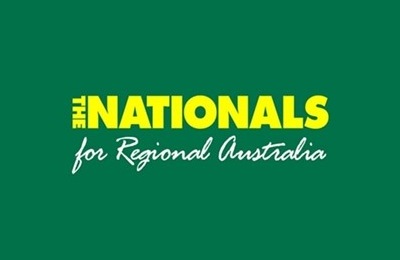 The Nationals WA
Central Wheatbelt represented in Youth Parliament
The YMCA's annual Youth Parliament week was off to a roaring start as delegates to Youth Parliament debated eight bills, presented Member's statements, and delivered Members Statement on policy and issues important to them.
Ms Davies said the opportunity for young people to experience Parliament gave delegates the chance to develop positions on policy, research and hone their debate skills.
"Programs such as Youth Parliament empower young people to be involved in our democracy as they progress through their studies and careers," she said.
"It is an opportunity to advocate for their local communities, speak on important issues and get a better understanding of the Parliamentary process."
The electorate of Central Wheatbelt was represented by Connor Blight from Brookton (pictured with Opposition Leader and Leader of the Nationals WA, Mia Davies).
"There were impassioned speeches about local issues such as live export, access to education, mental health services, and affordable housing," Ms Davies said.
"Delegates also tackled challenging issues like local government reform."
Throughout the week-long program, delegates sat in the Legislative Assembly Chamber, joined by Members of Parliament who took on the role of Speaker.
Participants also have the opportunity to meet State MPs throughout the week to develop their own political networks.
Ms Davies encouraged other young people from the community to keep an eye out for applications in 2023 for WA's Youth Parliament.
---
The content above from the originating party/author(s) may be of a point-in-time nature and edited for style and length. The views and opinions expressed are those of the original author(s). View original.
AusPol.co Disclaimer