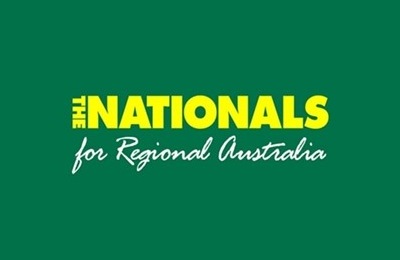 The Nationals WA
Funding shortfall means Geraldton radiation oncology won't proceed
The Minister for Health has told State Parliament a long-awaited Geraldton radiation oncology unit won't proceed unless the Federal Government pays for it.
Shadow Minister for Regional Health Martin Aldridge MLC said it was disappointing that a State Government with a $5.7 billion budget surplus was refusing to match Federal funding for the potentially life-saving project.
"WA Labor's refusal to support the radiation oncology unit in Geraldton is a blow for cancer patients and their families in the Mid West who have been awaiting local access to radiotherapy for many years," Mr Aldridge said.
"The budget estimates process last month revealed the State Government has not set aside a single cent in funding to deliver this important health service," Mr Aldridge said.
"In fact, the Minister for Health told Parliament the project would not proceed until additional funding is sourced, and the Government currently has no timetable for the projects delivery."
In 2019 the Federal Government announced a $9 million investment to bring radiotherapy services to Geraldton, however, a funding shortfall of around $10 million existed which neither State or Federal Government have agreed to meet.
"If the State Labor Government simply matched this Federal contribution, it would cover 90 per cent of the funding shortfall and give a strong indication that they supported bringing radiotherapy services to the Mid West," Mr Aldridge said.
"It's a miserly claim for a Government with a multi-billion-dollar budget surplus that they can't afford to support life-saving medical services in regional WA."
Mr Aldridge said a radiation oncology unit would be a game-changer for cancer patients and their families in the Mid West and beyond.
"This project would mean the world to families who regularly travel long distances to Perth for treatment and ease the burden that goes along with that – including the cost of accommodation, loss of work, and being unable to return home following treatment.
"It's well known that country people have poorer cancer outcomes than their metro counterparts, and timely access to local treatment is a big part of this."
Mr Aldridge said the State Government's contribution to Mid West Health had been abysmal.
"This latest blow comes following a massive budget and timeframe blowout to the Geraldton Health Campus redevelopment –promised back in 2017 for a cost of $43 million, but won't be completed until almost a decade later at a cost of over $120 million," he said
---
The content above from the originating party/author(s) may be of a point-in-time nature and edited for style and length. The views and opinions expressed are those of the original author(s). View original.
AusPol.co Disclaimer