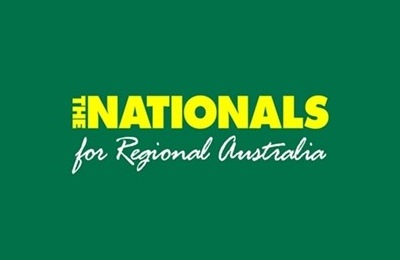 Leading the Future: New Executive of the WA Young Nationals taking the fight to 2025
The WA Young Nationals have elected a new executive to gear up the youth wing of The Nationals WA for a fierce fight at the 2025 State Election.
Newly-elected President Sebastian Schiano said the youth wing of the Party was focused on growing its membership and developing youth-focused policies for the Nationals to take to the next State and Federal elections.
"The WA Young Nationals play an important role in ensuring the Party has a policy platform that delivers for young people in regional WA," Mr Schiano said.
"Our key focus this year is developing policies to ensure young people have the services and opportunities they need to live and work in regional communities."
"Supporting regional university centres, breaking the cycle, closing the gap and setting up young people's superannuation for their futures are just a few ideas.
"A personal priority of mine is to ensure regional university centres and regional students receive the support they need to allow them to study where they live, ensuring our future leaders can remain in our regional communities."
The WA Young Nationals will now take several policy motions to The Nationals WA State Conference in August for consideration and adoption by the Party, following its AGM in Pinjarra over the weekend.
Mr Schiano, 26, is the Deputy Shire President of the Shire of Capel and has been an active Young National for almost a decade.
He is joined on the new Executive by Holly Freeman (Vice President), Sarah Neale (Secretary) and Ben Simpkins (Treasurer).
"I'm extremely proud of the new executive who come from all walks of life, backgrounds and corners of our vast state," Mr Schiano said.
"We are all united by a common goal to ensure regional WA is not forgotten by city-centric Governments."
The WA Young Nationals is made up of members under 32 who join the Party and is a group of like-minded young people who want to see change for the better in their communities and believe that geography shouldn't be a barrier to opportunities.
Join the WA Young Nationals: nationalswa.com/membership
PHOTO: Left to right: Ben Simpkins (Treasurer), Holly Freeman (Vice President), Sebastian Schiano (President) and Sarah Neale (Secretary) in Pinjarra after the WA Young Nationals AGM.