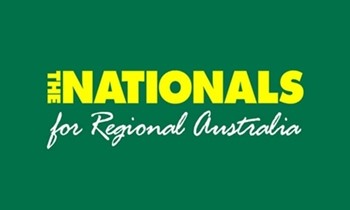 The Opposition has again called on the McGowan Government to freeze household fees and charges to help West Australians through the current cost-of-living crisis.
In Parliament this week, Opposition Leader Mia Davies said it was disgraceful the Premier had a range of options available to ease the financial burden felt by many at a time when cost-of-living pressures were on the rise.
"As the wealthiest State in the nation, with a $5.7 billion surplus, it begs the question why the McGowan Labor Government has not spent some of that money to ensure West Australians can make ends meet," Ms Davies said.
"In Parliament this week we called for the McGowan Labor Government to re-consider their opposition to freezing water and power bills, car registration and licence fees.
"The McGowan Labor Government voted against the motion and showed they are indifferent to the pain being felt by many households across the State.
"It would cost a mere $156 million this year to freeze those charges, a drop in the ocean when you consider their massive $5.7 billion surplus that has been selfishly locked away.
"The Opposition has presented an affordable and sensible option for Government to consider which could be delivered with a flick of the pen by the Treasurer and Premier."
WA Liberal Leader, Dr David Honey MLA, criticised the State Government's inaction when it came to using their massive State Budget on cost-of-living relief.
"The McGowan Labor Government have failed Western Australians who are doing it tough," Dr Honey said.
"Cost-of-living relief could have been a breath of fresh air for the many who needed it in the State Budget.
"Instead, we saw a well-timed, Federal-Election-ready $400 energy credit while other household fees and charges are increasing by $1,050.
"We didn't even see a freeze on fees and charges from the richest State Government in WA history with a $5.7 billion surplus delivered by mining and iron ore royalties.
"During this cost-of-living crisis, we need to see effective relief for West Australians, before the McGowan Labor Government continue to add to the homeless population through their inaction.
"We need to invest this surplus back into cost-of-living relief, not hoard it for the next election."
---
The content above from the originating party/author(s) may be of a point-in-time nature and edited for style and length. The views and opinions expressed are those of the original author(s). View original.
AusPol.co Disclaimer