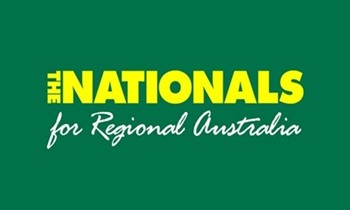 The Nationals WA have thanked Vince Catania for his service to the Party and his electorate over many years, representing some of Western Australia's most isolated and remote communities.
Leader of The Nationals WA Mia Davies said Mr Catania had been a fierce advocate for his constituents during his time as Member for North West Central.
"Mr Catania has been outspoken on behalf of his electorate and worked hard for the communities he represents," Ms Davies said.
"After taking an unusual pathway to join The Nationals WA, he showed an unerring commitment to the regions and his constituency, and was resoundingly re-elected in 2013, 2017 and 2021.
"From flood recovery in Gascoyne Junction to helping Kalbarri locals rebuild following Tropical Cyclone Seroja, iconic community infrastructure in Exmouth to advocating for mums-to-be to access local midwives in Carnarvon – he approached every issue with enthusiasm and dedication to getting a better outcome for these communities.
"On behalf of The Nationals WA Parliamentary team, I wish Vince, his wife Danielle and their family the very best as they embark on a new chapter."
State President Tony Crook said representing the largest electorate by land area in the Legislative Assembly was no small feat and Vince had taken up the role with vigour.
"In an area spanning more than 800,000 square kilometres – a landmass larger than Britain – the distances Vince travelled to meet with locals was testament to his commitment to constituents," Mr Crook said.
"The extensive travel involved with being a regional Member of Parliament, elected for their regional communities, is a tremendous commitment for a whole family and we support Vince's decision to spend more time close to home.
"Being a regional MP is immensely rewarding but it takes determination, it takes commitment, and it takes an unconditional willingness to do what is right for your local communities.
"Vince first joined The Nationals WA because he saw the value in being part of a strong team, dedicated to regional WA.
"When he leaves his role as Member for North West Central, we commit to the North West that we will put forward the very best candidate, who can hold the McGowan Labor Government to account at a time when regional representation is under serious threat."
---
The content above from the originating party/author(s) may be of a point-in-time nature and edited for style and length. The views and opinions expressed are those of the original author(s). View original.
AusPol.co Disclaimer