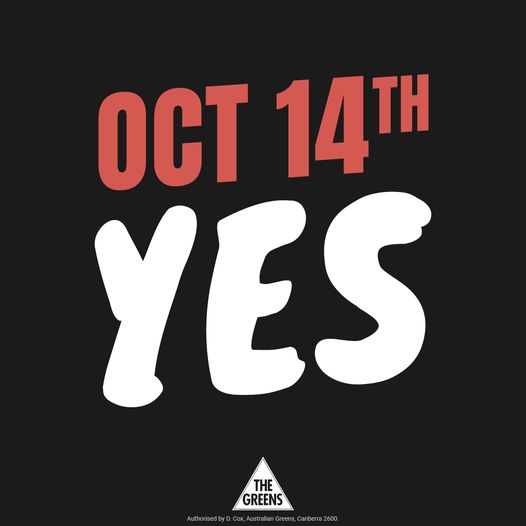 It's official, the referendum will be held on Saturday the 14th of October 2023.
As the first political party to endorse the Uluru Statement from the Heart in full, the Greens believe that the first step on
that journey is a successful YES referendum.
The Voice is about making sure First Nations people are listened to when the Government creates policies that directly affect them.
A strong YES result could kick off a decade of change for First Nations people. If an overwhelming majority of people vote YES, then governments are more likely to enact the policies that First Nations people have been fighting for for decades.
The Greens are fighting for transformative change including for Truth-telling, Treaty, protecting Country, justice and stopping deaths in custody.
This fight doesn't start or end with a successful referendum, but we cannot let this referendum fail. If we fail, we go backwards.
This is a moment for change. We need to come together and demand better.
We are calling on everyone: VOTE YES.