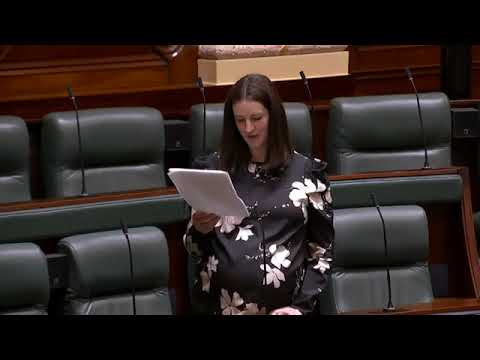 Reopen housing offices for drop-ins and extend funding for cohealth

Ellen Sandell, State MP for Melbourne, calls on the Victorian Government to reopen public housing offices for drop-in appointments, and extend funding for cohealth.
Transcript:
Over the last weeks, I've heard very concerning reports that the Government is effectively closing Housing Offices on public housing estates, and reducing access to housing services.
Instead of being able to drop in to the housing office to submit forms or, report maintenance issues or ask questions and share safety concerns, residents will now need to make an appointment first.
This is often very difficult for residents because they can be on hold for hours on the phone trying to make an appointment or get through to someone, often without success.
The pandemic highlighted the government's failures in engagement with public housing residents and I would have thought that reducing access to services is the last thing they should be doing.
A related issue I've also heard about is that the Government has terminated the funding for CoHealth, who have been employing local public housing tenants to provide vital services at public housing towers and that at the end of June they will no longer be able to provide these services.
This is a terrible backward step and has left residents feeling abandoned.
CoHealth was vital through the pandemic. They ran vaccinations and testing, shared information and advice, coordinated referrals and helped people feel safe.
I urge the government to reopen housing offices and extend cohealth funding – the pandemic is still with us – and now is absolutely not the time to abandon our public housing high-rise residents.
---
The content above from the originating party/author(s) may be of a point-in-time nature and edited for style and length. The views and opinions expressed are those of the original author(s). View original.
AusPol.co Disclaimer