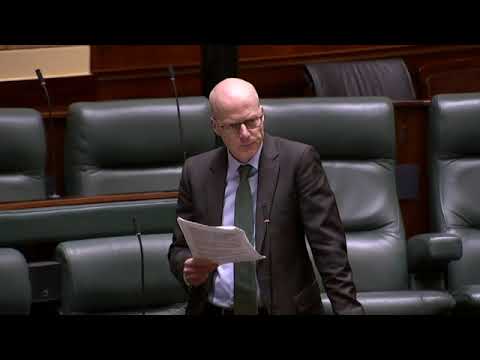 Tim Read MP denounces the Victorian Labor Government's new draconian anti-protest laws.

The Sustainable Forests Timber Amendment (Timber Harvesting Safety Zones) Bill 2022 was introduced by the Victorian Labor Government would see forest defenders slapped with fines of up to $21,000 or twelve months in jail.
This is an extreme penalty for peaceful and non-violent protestors who simply want to save our precious forests and the important habitat they provide.
Protecting the carbon stored in Victoria's forests is essential climate action. Yet the Labor Government is determined to support logging at all costs.
In the last year alone Labor all but ignored illegal logging and spying by VicForests. And they've introduced new laws to halt successful court cases and now, to add insult to injury, they're trying to stop peaceful protest.
Logging in Victoria threatens our wildlife including the endangered Greater Glider and Leadbeater's Possum. With over 2,000 species now on our state's threatened species list, the Government should be doing all it can to protect our precious forests.
Instead, they're trying to boot peaceful and non-violent protestors out of the way so they can log more.
Read more: https://greens.org.au/vic/campaigns/end-logging-now
---
The content above from the originating party/author(s) may be of a point-in-time nature and edited for style and length. The views and opinions expressed are those of the original author(s). View original.
AusPol.co Disclaimer