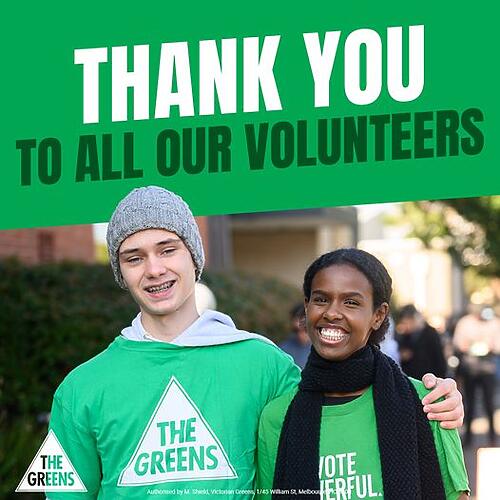 What we achieved was no easy feat, and it's thanks to our 5000+ volunteers across Victoria that this Greenslide was possible.
If you doorknocked, did leafletting in your area, ran an event, handed out at early voting or filled a shift on election day, you built this movement. Thank you for the time, energy and care you put into this campaign – we couldn't have done it without you.
With several seats still too close to call, it's clear that our people-powered movement has resulted in a significant groundswell of support for what we're fighting for: no new coal and gas, urgent action on cost of living especially for renters and restoring integrity to parliament.
Thank you for being a part of this campaign!