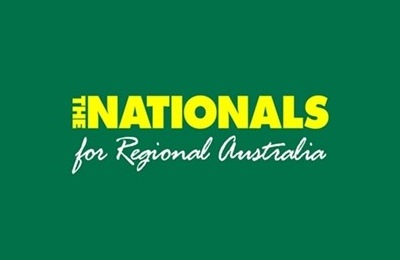 Fury as rally turns up heat on transmission treachery
Hundreds of furious primary producers today rolled into Melbourne on tractors, prime movers and utes, urging the Andrews Government to re-think its energy plan that will destroy prime agricultural land.
More than a thousand kilometres of prime land is set to be ripped up and replaced with 1600 steel towers 80m in height, carrying transmission lines across the north west of Victoria, unifying producers who protested on the steps of State Parliament.
The producers, from all different parts of the state, are warning that our food and fibre production is at risk.
Victorian Nationals' leader, Peter Walsh, has strongly backed the producers, who blocked Spring Street in the Melbourne CBD and then spoke at length against the Andrews Government.
Mr Walsh is supporting a "Plan B" proposal to significantly upgrade existing power lines.
"Victoria should look at the Victorian Energy Policy Centre proposal to upgrade existing lines rather than build VNI West," Mr Walsh said.
"The VNI West has sparked a new generation of farmer activists. It's great to see the next generation of agriculture step up and organise the rally."
Victorian Nationals' Member for Lowan, Emma Kealy, spoke to hundreds on the steps of Parliament.
Ms Kealy said the cost of living was sky-rocketing under an Andrews Government that has destroyed energy security in Victoria.
"Farmers keep the food on our tables and our economy ticking over. It makes no sense to bulldoze through their farms," Ms Kealy said.
"Building new power lines is unnecessary and expensive, but Labor will make every Victorian pay for this extravagant and excessive project through even higher power bills.
"Plan B should be Labor's Plan A – upgrade the existing powerlines to unlock renewables, rather than riding roughshod over farmers' rights and reducing Victoria's food production."
Nationals' Member for Mildura, Jade Benham, also attended the "Stop The Towers" rally.
"We are not against renewables, but Labor is threatening to take away the tools our producers need to provide Australians with fresh, healthy and affordable food," Ms Benham said.
"Farmers are becoming increasingly anxious about the situation – which is why they have come to Parliament House to plead with the State Labor Government.
"Projects such as the Victoria New South Wales Interconnector West (VNI West) compromise the livelihoods of our farmers and the biosecurity and productivity of their land.
"Farmers keep the food on our tables and our economy ticking over."