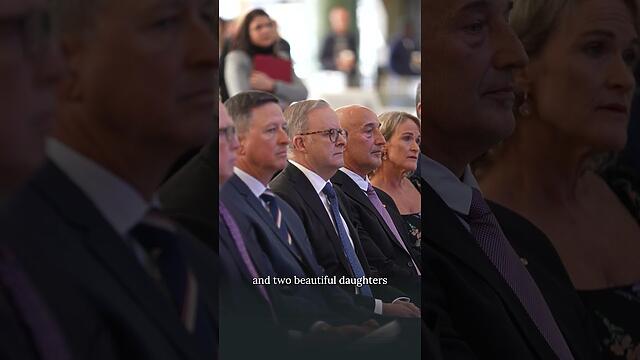 Walter Mikac's letters after Port Arthur | Prime Minister Albanese

After losing his loved ones in the Port Arthur massacre, Walter Mikac wrote a letter to the Prime Minister's office.
His wife and two daughters had been cruelly taken from him, and somehow he found it within himself to think of others.
"I am writing to you to give you the strength to ensure no person in Australia ever has to suffer such a loss," he wrote.
In the months and years that followed, politicians from all sides came together to pass gun laws.
Since then, deaths by firearm have halved.
Walter's letters will be preserved for future generations in the National Gallery of Australia.
Today is about honouring a great Australian, and it's also a reminder that this important work goes on.
Just last week, our Attorney-General and the Police Ministers Council agreed to present options for a new National Firearms Register to National Cabinet.
It's the next step on the reforms that began after the Port Arthur massacre.