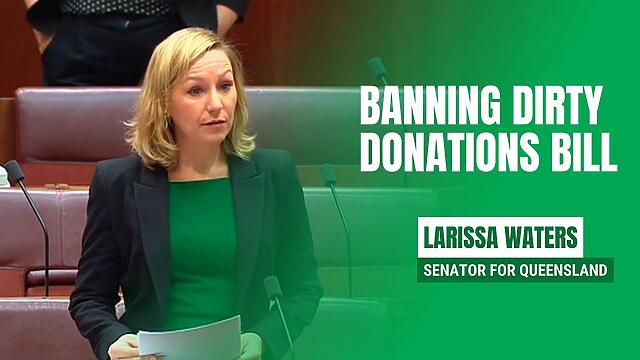 Banning Dirty Donations Bill – Senator Larissa Waters

1 December 2022
Today the Senate debated a bill to remove the toxic influence of dirty donations on political decision making. Both the major parties accept huge sums of money from these industries, and their policies show it.
The Greens have spent over a decade championing federal laws to remove the influence of big money from politics. The recent election sent a clear message that Australians are demanding more integrity from their politicians.
Now we've finally moved on from the rotten Liberal-National government, it's time for Labor to work with us to get big money out of politics and ensure politicians work in the public interest, not the interest of their donor mates.