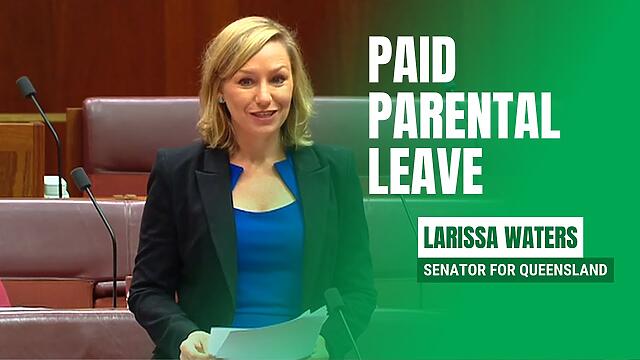 Paid Parental Leave – Senator Larissa Waters

The Paid Parental Leave (Improvements for Families and Gender Equality) Amendment Bill 2022 is a very welcome recognition of the need to reform the way we design parental leave and a positive first leap towards a stronger scheme.
The Bill does not increase the amount of leave available to families, though it does represent a 2 week increase for single parents – still predominantly women. The government has committed to a staggered increase in PPL entitlements, finally reaching 26 weeks in 2026.
Parents who have been calling for fairer leave entitlements for a decade are being asked to wait another three years to get the international minimum standard.