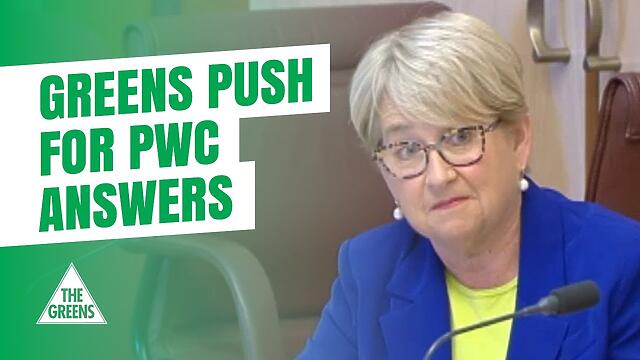 The Greens are pushing for answers on the PwC scandal

This week, Senator Barbara Pocock has been leading the charge of Greens MPs pushing the government for answers on the PwC conflict of interests scandal – both in and out of Parliament.
The public deserves to know that confidential government information is not being used for private financial gain by big consulting corporations like PwC.
We will continue pushing for the answers the public deserves to get to this bottom of this.
#pwc #greens #auspol