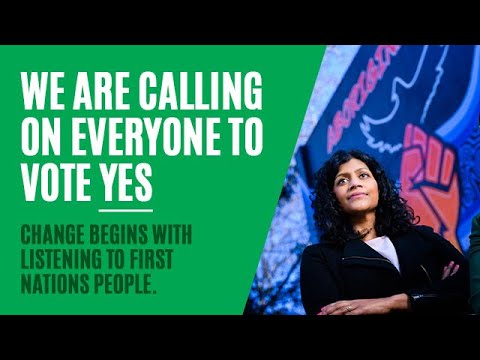 Samantha Ratnam's speech on the Voice Referendum

#Yes23 | On behalf of the Victorian Greens, I encourage Victorians to vote YES in the upcoming referendum on a Voice to parliament and long overdue recognition of First Peoples in our constitution.
The First Peoples of this land were colonised and dispossessed of their Country, culture and future. We now have an opportunity to continue righting that wrong.
Change begins with listening to First Nations people.
The referendum gives us a chance to start listening properly.
That's why I'll be voting YES.
–
This speech was made on 31 August 2023.
Follow Samantha:
https://twitter.com/SamanthaRatnam
https://instagram.com/SamanthaRatnam
https://www.facebook.com/SamanthaRatnamGreens