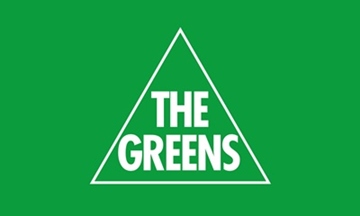 Australian Greens
Greens to begin formal negotiations on climate bill
The Australian Greens Party Room has met and had its first discussion regarding the government's Climate Change Bill and has empowered Greens Leader Adam Bandt MP to enter formal negotiations with the government on the Bill.
Areas of concern remain the adequacy of the target, the need for targets to be ratcheted up and for the bill to operate as a floor not a ceiling, the lack of enforcement mechanisms, and new coal and gas projects that would lift pollution.
Greens Party Room will continue to get updates on the negotiations, on the basis of which a final position on the bill will be reached in the coming weeks.
Lines attributable to Adam Bandt MP:
"The Greens will begin formal negotiations with the government on its climate bill, but we're concerned that the government's desire to open new coal and gas mines will make the climate crisis worse.
"Europe is burning and Australia's environment is collapsing, but the government wants to open new coal and gas mines. You don't put the fire out while pouring petrol on it.
"As well as the weak target that means more fires and floods, the Greens are concerned that the bill as drafted is a barrier to government lifting the weak 43% targets, isn't 'Dutton-proof' against a future government that wants to lower the targets, doesn't require government to actually do anything to cut pollution and allows more coal and gas. 
"We will engage in good faith negotiations with the government, and we hope the government will drop its insistence on having a weak target and opening more coal and gas. 
"The State of the Environment report and the Pacific Island leaders give the government all the justification it needs to do more. Our preference is to improve and pass this bill, but the government must come to the table."
---
The content above from the originating party/author(s) may be of a point-in-time nature and edited for style and length. The views and opinions expressed are those of the original author(s). View original.
AusPol.co Disclaimer