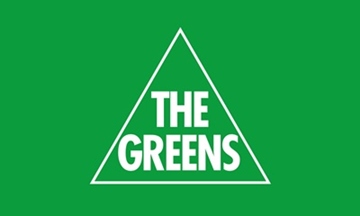 The Federal Court bid by the Australian Conservation Foundation to stop Woodside Energy's Scarborough gas project until its impact on the Great Barrier Reef is assessed, highlights the need for a climate trigger to assess the impact of polluting projects, the Greens say.
Greens Environment Spokesperson Senator Sarah Hanson-Young said:
"We must stop making climate change worse and that means we stop making pollution worse. Yet environmental approvals don't even consider the impact of a polluting mine or development on the climate. 
"Our environment laws are broken and any suggestion by mining companies and their political mouthpieces that a project can stack up environmentally ignores this fact. 
"It's time to fix these broken laws with the insertion of a 'climate trigger' that assesses the climate impacts of a mine, development or land clearing proposal. 
"It shouldn't take a not-for-profit environmental organisation taking a gas giant to court to get a proper assessment of the environmental damage a polluting project could cause. 
"The deeply precarious status of the Great Barrier Reef, and many of our other World Heritage sites and iconic natural places, as well as our wildlife, is well documented. Doing more to provide proper protection is a no-brainer. 
"The heritage values of the Reef are already under strong scrutiny globally. It's clear climate change is smashing the Reef, and a new big polluting project like Woodside's is only going to make that worse.
"All new fossil fuel projects, onshore or offshore, should be assessed under the EPBC Act that properly examines the consequences on our climate and environment.
"Better yet, the Albanese Government should rule out any new coal and gas projects and focus on accelerating the transition to clean, green renewable energy."
---
The content above from the originating party/author(s) may be of a point-in-time nature and edited for style and length. The views and opinions expressed are those of the original author(s). View original.
AusPol.co Disclaimer