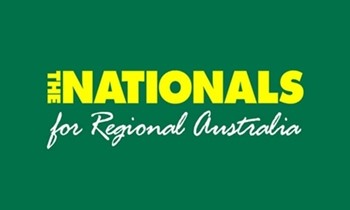 The Opposition has called for greater consultation by State and Federal Labor Governments with the live export industry, following discussions with key West Australian stakeholders this morning.
Shadow Agriculture and Food Minister Colin de Grussa said industry holds real concerns about the immediate impacts any proposal to ban live sheep exports would have on the viability of farming and related operations.
"Labor's proposal to ban the $136 million trade will have ramifications on not only those directly involved with live export, but also farmers, producers, truck drivers, vets, and shearers just to name a few," Mr de Grussa said.
"Sending our live sheep customers elsewhere will result in worse animal welfare outcomes and a weaker WA economy.
"Labor needs to come clean on what problem it is trying to solve by abandoning this trade, which leads the world in animal welfare outcomes.
"The sector can't address these concerns and continue creating jobs in regional communities if the new Labor government won't come clean on what exactly the problem is."
Member for Roe Peter Rundle asked the Premier in Question Time today if he had contacted live exporters and what representation he had made to stand up to his Federal Labor colleagues for WA.
"The Premier dodged the question by saying he didn't know what the future would hold and that the industry would only last the duration of the new Prime Minister's term," Mr Rundle said.
"The Premier made no promise or commitment to stand up for a truly West Australian industry in the face of their demise."
Mr Rundle also moved a motion in Parliament today, condemning the Premier and his Labor State Government for failing to stand up for WA against Federal Government attacks on the live sheep trade.
Mr Rundle said three thousand West Australian workers have the right to feel abandoned by Labor, who have failed to walk-the-walk on standing up for their live export jobs.
"Understandably, they feel abandoned as we witness both the State and Federal Labor Governments disagreeing on the future of the sustainable industry – now is the Premier's chance to clear the air and put his position on record," Mr Rundle said.
"Producers are able to pivot to suit changes to their industry, but they are rightly getting sick and tired of being kicked around by Labor politicians who don't understand the difference between animal welfare and animal activism.
"If the Premier is fair dinkum, he will pick up the phone and stand up for WA's live sheep trade."
---
The content above from the originating party/author(s) may be of a point-in-time nature and edited for style and length. The views and opinions expressed are those of the original author(s). View original.
AusPol.co Disclaimer