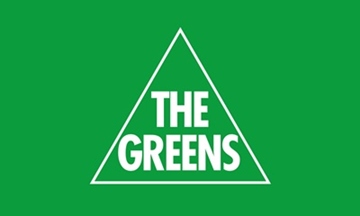 The Greens today today vowed to push the mining sector to undertake systemic reform to prevent violence against women on mining sites, as a landmark WA inquiry finds that the industry has failed to protect women.
The report finds that women in the industry "frequently have to deal with sexual harassment and sexual assault", with many incidents "ignored or overlooked by employers", and includes 24 recommendations.
Comments attributable to Senator Dorinda Cox, Australian Greens spokesperson for Resources:
"The Greens are shocked, disgusted, and appalled to learn today of the staggering rates of sexual assault, violence and predatory behaviour against women on mining sites across WA today.
"This is the mining sector's #MeToo moment. The culture of abuse has to stop. The culture of secrecy has to stop.
"The mining sector now has a choice – they can choose to see this culture of violence continue and sweep this issue under the carpet, or they can step up and end this horrific culture of abuse.
"We need this sector to take abuse in all its forms seriously – to invest in prevention education – and for structural change, and urge the sector to implement all 24 recommendations of this review as a matter of urgency."
Comments attributable to Senator Larissa Waters, Australian Greens spokesperson on Women:
"This report recognises the vulnerability of women working on FIFO sites and has come about because of their bravery in sharing their stories.  Its recommendations must be implemented. 
"There are many recommendations in this report that Federal parliament should also take note of.  When parliament resumes, we will be pushing for parliament to set the standard for safe and respectful workplaces.
"Every person in every workplace should expect to be safe and respected."
"Commissioner Jenkins laid out a clear pathway for reform in the [email protected] report, including a positive duty on employers to make workplaces safe. Labor has promised to implement those recommendations and the Greens will hold them to that pledge."
Statement ends
---
The content above from the originating party/author(s) may be of a point-in-time nature and edited for style and length. The views and opinions expressed are those of the original author(s). View original.
AusPol.co Disclaimer