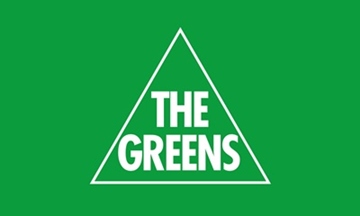 The Greens Leader Adam Bandt says a windfall tax on gas corporations profiteering from the current crisis could be imposed simply by closing loopholes in the Petroleum Resource Rent Tax (PRRT) in the government's first budget in October.
The PRRT was designed to tax super-profits, but gas corporations figured out how to avoid paying it by building up a backlog of tax credits to the tune of a jaw-dropping $282 billion. This means that gas companies have to burn through $282 billion in profits until they start paying tax.
If we stop the use of these credits, Australia could reap major revenues which are currently going offshore during this global energy crisis. The Greens have been pursuing a fix to the PRRT that would generate $59 billion in revenue over the next 4 years.
Quotes attributable to Adam Bandt MP:
"On paper Australia already has a windfall tax, but it is broken and being exploited. A simple legislative fix could ensure we raise the billions we need to help people and businesses suffering from the gas crisis."
"Gas export operations in Australia are 95.7% overseas-owned. We're giving our resources away for next to nothing, even as these big corporations put pressure on the country and drive inflation.
"The PRRT is the key. If we fix the PRRT, we could make big gas corporations pay their fair share and use that revenue to help struggling households and businesses. 
"The government's first Budget should fix the PRRT and put an end to the free ride of big gas corporations paying zero tax and zero royalties.
"The Greens are proposing a windfall tax on fossil fuel corporations, with the money used to support households and businesses dealing with skyrocketing energy bills, including by helping them switch from gas to electric, install batteries and make their premises more energy efficient."
---
The content above from the originating party/author(s) may be of a point-in-time nature and edited for style and length. The views and opinions expressed are those of the original author(s). View original.
AusPol.co Disclaimer