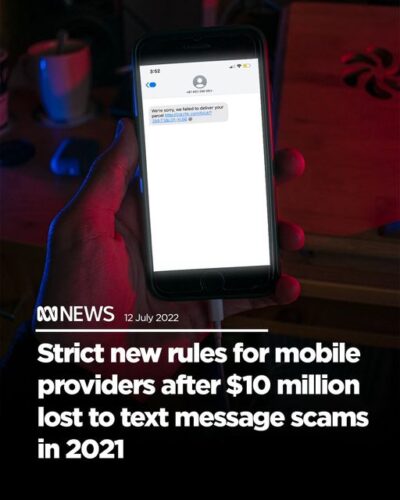 Australia has been the wild west of text message scams for the last decade, with millions of dollars stolen from hard-working, and older, vulnerable Australians.
As of this week mobile providers are now required to identify, trace and block text message scams, share information about scam messages with other providers, and report scams to the authorities.
Telecommunications providers face fines of up to $250,000 if they fail to comply with the new rules.
---
The content above from the originating party/author(s) may be of a point-in-time nature and edited for style and length. The views and opinions expressed are those of the original author(s). View original.
AusPol.co Disclaimer