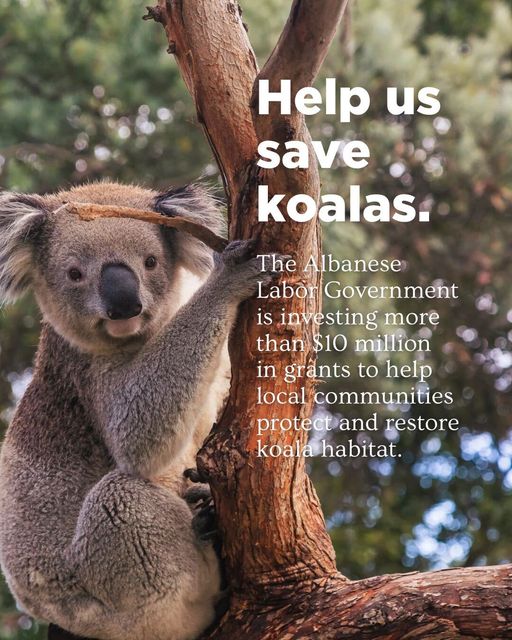 Koalas are currently endangered in NSW, ACT and QLD. We want to make sure we save our precious native animals for our kids and grandkids.
That's why we're investing more than $76 million in our Saving Koalas
Fund. As part of this fund, the Albanese Government is offering more than $10 million in grants to support local organisations to improve koala habitat in their community.
Round two is now open. Details are in the comments below.