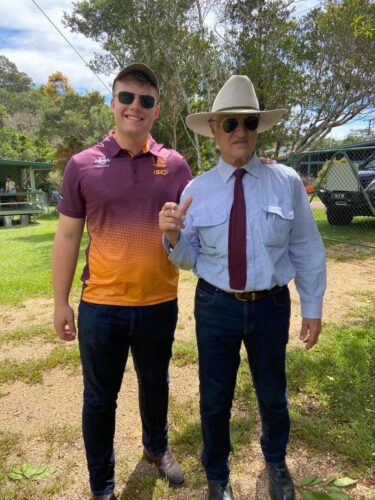 It's a sad day for Team Katter. We are losing one of the great fighters of the North, to the concrete jungle.
For the last two and a bit years I've been flanked (and flogged 🥴) by Josh Martin. As my gun media advisor, Josh played an absolutely vital role in the last Parliament. A person like Josh is rarely encountered. He's a knock-about bloke who is only too happy to join into a chorus of Cunnamulla Fella with me. Not a bad rugby league player either (though I was forced to issue him a warning when he started playing AFL 😉)
Formerly a Channel 7 Journo in Townsville, Josh saddled up with the KAP, bought himself an Akubra and flanked me in parliament and around the electorate. For all all he has done, I say thank you. And I wish him all the best as he moves to Sydney to take on a fantastic producing opportunity with Channel 7.
Josh Martin. A good Australian.
👏👏👏👏
#Kap #auspol #BobKatter
---
The content above from the originating party/author(s) may be of a point-in-time nature and edited for style and length. The views and opinions expressed are those of the original author(s). View original.
AusPol.co Disclaimer