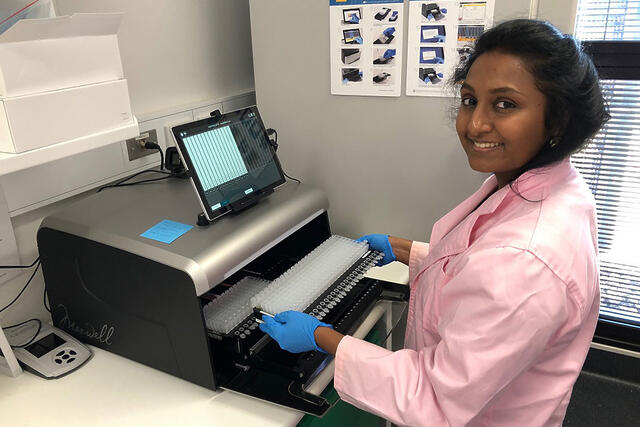 Celebrating women in plant science
The STEM Equity Monitor is a national data resource provided by the Australian Government Department of Industry, Science and Resources, measuring the changes and trends in women and girl's participation in science, technology, engineering and mathematics (STEM). Their most recent report showed that the proportion of women in STEM-qualified occupations across the economy was only 15% in 2022. Although this represented a 5% rise over a decade, it still fell dramatically short of 50% of workers (the representation in non-STEM occupations). Overall, the Australian public service (APS) performs a little better. The 2022 APS Employee Census showed that 36% of APS employees working in STEM roles were women.
However, one area of the Department of Agriculture Fisheries and Forestry is leading the way and providing a powerful example of gender equity in science. From entomologists and botanists to molecular biologists and plant pathologists, women are strongly represented in science-based roles in the department's Science and Surveillance Group (SSG). This group's diagnostic laboratories across Australia receive plant samples and insect specimens from monitoring, surveillance and inspection activities. Diagnosticians then identify pests and diagnose diseases to help prevent, detect and manage exotic invasive pests and diseases that threaten agriculture and natural ecosystems. Together, the women in these roles are leading Australia's innovation, technology and advanced diagnostics for key exotic plant pests and diseases.
The women in plant science in the department are also supportive of their peers in furthering professional development and career advancement. In fact, the women working in SSG laboratories embody the principles behind the Department of Industry, Science and Resources' draft recommendations for improving diversity in STEM, launched during National Science Week in August 2023. We celebrate their significant contribution to plant biosecurity in Australia.