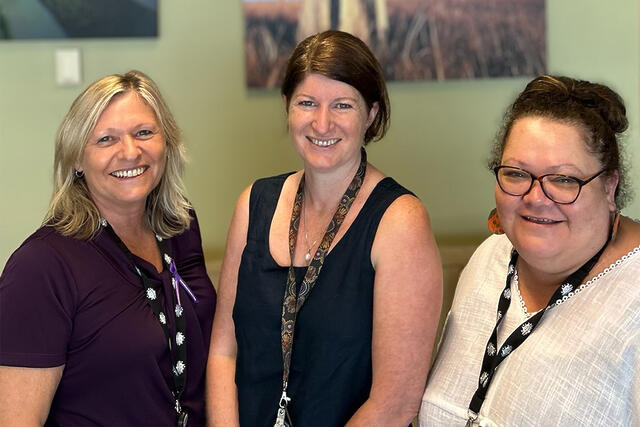 Chief Veterinary Office in Northern Australia up and running
The Office of the Chief Veterinary Officer (OCVO) – Northern Australia is well and truly up and running, led by Australian Deputy Chief Veterinary Officer Dr Beth Cookson. Over the past twelve months, Dr Cookson has recruited a small team of specialists to strengthen engagement and increase preparedness for emergency animal diseases in Northern Australia through collaboration with regional partners. Currently the office has two vets based permanently in Darwin, two in Canberra and three program support staff based in Cairns alongside Dr Cookson. In addition to providing technical advice, OCVO – Northern Australia aims to influence decision making and policies that impact animal health in the region, and have begun work to identify opportunities to transform policy and inform strategies.
Agriculture, utility of natural land and sea resources and associated sectors are a major contributor to Northern Australia's way of life and economic security. The region is large, diverse and vibrant with many exciting opportunities for market development and diversification. A strong government presence in Northern Australia is essential to ensure our industries can continue to produce clean, safe food, and promote the cultural offerings and natural assets that make the region unique. Yet, Northern Australia is particularly vulnerable to exotic pests and disease incursions, with over 10,000km of coastline, hosting diverse wild and domestic ecology with low human populations. Anthropogenic factors such as climate change, shifting trade patterns, travel, agricultural production and land use mean that biosecurity threats are becoming more frequent.
Working with our near neighbours in Papua New Guinea, Timor-Leste, and Indonesia is critical to managing the risk of animal diseases emerging in our region, and protecting the livelihoods of the people who depend on livestock – whether they be commercial farming enterprises or village smallholders. The OCVO – Northern Australia delivers a program focused on capacity building and partnership, which will enhance our overall engagement in the region beyond Australia's shores.
Potential impacts for First Nations communities in the north is of particular interest to OCVO – Northern Australia. First Nations communities have traditionally been underrepresented in attempts to understand the potential impacts of emergency animal diseases on communities, and the office will prioritise engagement with these communities.
With a clear mandate, the OCVO – Northern Australia office is determined to strengthen emergency animal disease preparedness through strategic leadership and strong engagement.