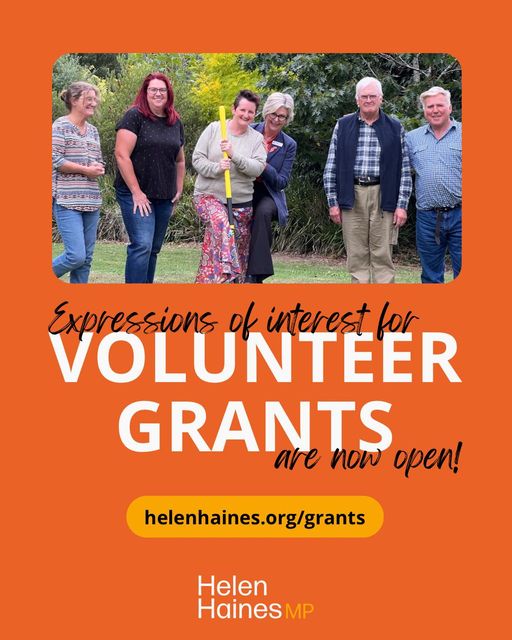 Expressions of Interest open for Volunteer Grants!
The Volunteer Grants program supports the work of local community organisations and their volunteers. The program aims to increase participation and enable the
inclusion of vulnerable people in community volunteering.
Grants of $1,000 to $5,000 are available for not-for-profit community organisations to purchase items that directly benefit volunteers.
Eligible expenditure may include training courses, small equipment and fuel cards for volunteers.
There is always very strong interest in these grants and I receive many wonderful community proposals. A committee of representatives from local government and community groups will assess the expressions of interest.
Successful proponents will then be invited to apply to the Department of Social Services for a grant. The final decision on successful applications will be made by a delegate of the government.
To apply for the Volunteer Grants, please review the Grant Opportunity Guidelines and complete the Expression of Interest Form on my website before 5pm on Friday 1 September 2023.