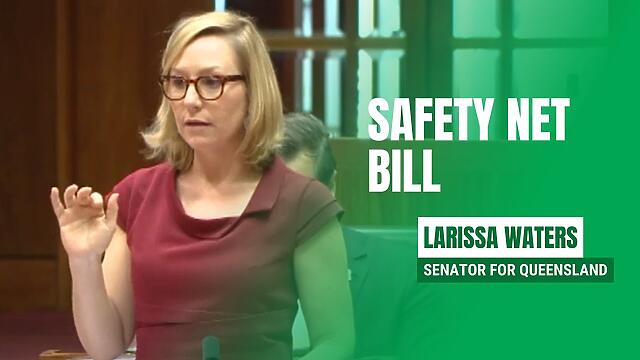 This so-called Safety Net is woefully inadequate – Senator Waters speaks on the Safety Net Bill

Labor's Jobseeker increase is woefully inadequate. This increase doesn't even cover the record rent hikes or skyrocketing grocery prices, and still leaves people on payments well below the poverty line. Even Labor's own expert Economic Inclusion Advisory Committee said these payments are nowhere near enough.
$4 a day is not going to cut it for people who tell me they're only showering once a week because they can't afford the hot water. It's not going to cut it for people who are only eating one meal a day. And it's not going to cut it for people who are living in tents or in cars rather than being able to afford a roof over their head.
We know the cost of living crisis has hit those on JobSeeker hardest. Labor managed to find room in the budget for $9000 a year in Stage 3 tax cuts for every billionaire and politician in the country, but can't raise Centrelink above the poverty line for struggling Australians.