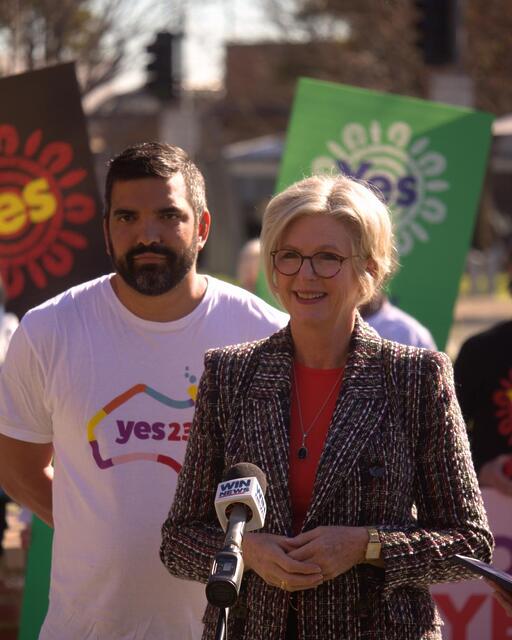 This morning, I joined Dean Parkin, Yes23 Campaign Director and local campaigners in Wodonga, to show our support for the upcoming referendum.
Tonight, Dean and Linda Burney, Minister for Indigenous
Australians, will join me for a community forum at The Cube to learn more about the Voice to Parliament.
We've sold out of tickets to attend in person, but you can still register for the link to watch tonight's forum online.