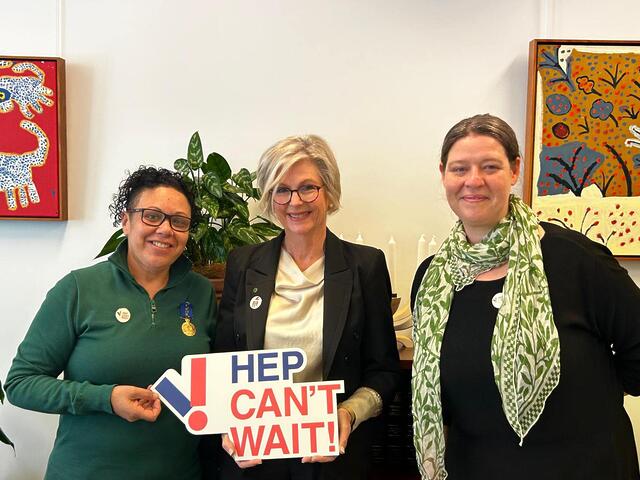 Today we marked World Hepatitis Day in Parliament House, and I was pleased to meet with Bec and Carrie representing Hepatitis Australia who are promoting the campaign to eliminate hepatitis B and C by 2030.
There are vulnerable groups in our communities who are at increased risk of contracting hepatitis, and this campaign encourages screening, diagnosis, treatment and support.
Recent studies show that nearly 1 in 100 Australians are living with chronic hepatitis B, and more than 25 per cent of them have not been diagnosed and are unaware of their infection.
More than one in five people living with hepatitis C are undiagnosed and unaware, and there's an effective, affordable cure available to them.
Health care professionals have developed new screening tools and treatments to treat hepatitis, and the government is working with a diverse range of communities to implement the 2023 National Hepatitis Strategy.
Free, local information and support is available via the National Hepatitis Infoline on 1800 437 222.