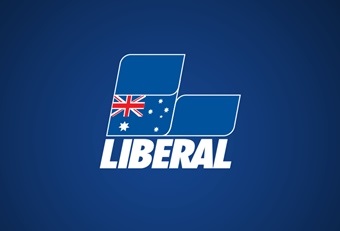 One year of falling real wages under Labor
Today's Wage Price Index data confirms what Australians are feeling in their hip pockets: they are worse off under Labor.
The Albanese Labor Government's failure to take inflation seriously is making Australians poorer while the economy shudders to a halt.
Real wages have gone backwards in every quarter on an annual basis since Labor came to government. This includes the biggest collapse in real wages on record in the December 2022 quarter.
This is a direct consequence of Labor's failure to fight inflation first and it's working families who are paying the biggest price.
For a working household, ABS data shows inflation was as high as 9.6% in the June quarter meaning their real wages have fallen by 6%.
Shadow Treasurer Angus Taylor said Australian families are footing the bill for Labor's failures on the economy.
"With real wages going backwards, hours worked going up and inflation still stubbornly high – no one is feeling better off, no matter how the Treasurer tries to spin it," Mr Taylor said.
"Between the Canberra Voice and a public holiday thought bubble, Labor is focused on everything but the economy at a time hardworking Australian families are feeling the intense pressures of Labor's cost of living crisis.
"The government needs to bring inflation back to band by reining in spending, support economic growth through deregulation and driving productivity reform to increase real wages.
"Labor's economic plan will achieve none of this."
Shadow Minster for Employment Michaelia Cash said the data calls for Labor to heed employer concerns about their industrial relations reforms.
"The job creators of this nation are extremely concerned about further radical industrial relations reforms which will make it harder and more expensive for them to do business," Senator Cash said.
"Businesses have said Labor's proposed changes will cost thousands of jobs every year and strip the rights of labour hire workers to negotiate their own pay and conditions.
"Labor is attacking labour hire, the gig economy and casual work – any sort of flexible work which can't be easily unionised – it is impossible to improve the real wages of workers if they don't have jobs any more.
"Labor has always been more interested in pandering to their union paymasters than doing the best thing by businesses and their workers."
REAL WAGES UNDER LABOR

Quarter

CPI (Annual Growth)

WPI (Annual Growth)

Real Wages (Annual Growth)

September 2022

7.3%

3.2%

-4.1

December 2022

7.8%

3.4%

-4.4

March 2023

7.0%

3.7%

-3.3

June 2023

6.0%

3.6%

-2.4

HOUSEHOLD IMPACTS

Quarter

Employ Living Cost Index (Annual Growth)

WPI (Annual Growth))

Real Wages (Annual Growth)

June 2023

9.6

3.6

-6.0