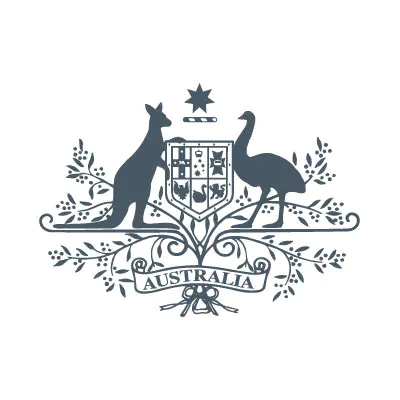 Radio interview – KIIS FM Melbourne Breakfast
JASON HAWKINS, HOST: Albo's in the house.
LAUREN PHILLIPS, HOST: Albo, good morning.
ANTHONY ALBANESE, PRIME MINISTER: 'Straya.
PHILLIPS: 'Straya, that's us. Good morning, welcome to the show.
PRIME MINISTER: Good to be here. Thanks for having us.
PHILLIPS: I always get nervous when you're around. And they tease me about it.
PRIME MINISTER: No you don't.
HAWKINS: To clarify she got more excited by your security detail.
PHILLIPS: I mean, they just walk with power and authority.
PRIME MINISTER: You want that – you want them to have a bit of authority.
PHILLIPS: I feel very safe when they're around.
HAWKINS: Which one are you keen on?
PHILLIPS: I'm not keen on any of them, I'm newly engaged.
PRIME MINISTER: You want them to be able to intervene not physically but just with a look. Look at that look.
HAWKINS: There it is.
PHILLIPS: I was following them around like a little puppy dog before.
HAWKINS: Any chance we can get one of them to come in and cable tie her?
PHILLIPS: Hey Albo, it has been a big couple of weeks in Australia. What about those Tillies?
PRIME MINISTER: It has been just phenomenal. It has changed the country. The mood is just exceptional. I was at a dinner last night, the Australian Industry Group's 150th anniversary. They're the group of manufacturers. They are very serious people. I gave a serious speech. But every single person coming up to me wasn't saying 'oh, we're going to produce more widgets or more machines, more trucks, more things'. They were like, 'how good are the Tillies?' It was fantastic.
PHILLIPS: It's so interesting because we all have footy teams or rugby teams or soccer teams or whatever it is. And we're always rivals but the whole country is on the same page.
PRIME MINISTER: Exactly, one direction.
HAWKINS: Were you at the game?
PRIME MINISTER: I was. It was amazing. I flew in, I was up at the Mount Isa rodeo on Friday night.
HAWKINS: As you do.
PHILLIPS: That would have been a quiet event.
PRIME MINISTER: 10,000 people there in Mount Isa with Bob Katter, what could go wrong? And then flew into Brisbane for the game and there was this sense of excitement. And I've been to a lot a lot of footy games, different codes, over my long life. But I've never been to anything like that.
HAWKINS: Question: at a sporting event like that – I'm sure parking sorted for you and things like that – do you have to line up to get a beer? Or do you have someone that brings the beer to you?
PRIME MINISTER: No I tend not to line up.
PHILLIPS: I thought you were going to say 'I tend not to have a beer at those events'.
HAWKINS: Settles the nerves.
PRIME MINISTER: I think I had one beer before the game, but then we were just focused on the game. No one was leaving a seat, because nil-all for 90 minutes and then 30 minutes extra time. But then when the spot kicks were being taken when the French were taking there, there was this noise, it was huge. But then when the Australian women stepped up, there was silence. And then you could you could feel in the stadium people stopped breathing – 50,000 people just holding their breath for each of the 10 kicks.
HAWKINS: You like to have a favourite Matilda? Like a favourite child?
PRIME MINISTER: I think everyone's allowed to do that.
HAWKINS: Who do you love watching?
PRIME MINISTER: I love Hayley Raso, I think she's awesome. She's so good in defence and attack. She just seems to get the ball more than anyone else.
HAWKINS: You should let her off tax for the year.
PRIME MINISTER: She's awesome.
HAWKINS: She's got a bit fire about her as well.
PRIME MINISTER: She's great. But all of them – Mackenzie Arnold.
HAWKINS: Golden gloves.
PHILLIPS: I am in her cheer squad. I want to be a member of her fan club.
PRIME MINISTER: She's just amazing. And Sam of course, I chose Sam to be the flagbearer at the King's Coronation. So I got to meet her and talk with her and she's just such a wonderful human being and her gesture to give her jersey to the little girl.
HAWKINS: We spoke to the little girl yesterday, she was wearing it to school.
PRIME MINISTER: I mean, are you kidding me? 
PHILLIPS: And then yesterday she gave her boots to someone too, at this she's we're running out on the field nude, she'll have nothing left.
HAWKINS: Albo, your mate Dutto – I saw him on brekky TV this morning – he doesn't like the idea of a public holiday.
PRIME MINISTER: Well, he's not fun.
HAWKINS: Are you saying he's got nothing to do if we take the day off. I mean, there are a few people who are objecting to it. Why do you think it's worthwhile?
PRIME MINISTER: I just think this is something that's beyond sport that's happening at the moment. If the Matilda's win, in New South Wales there's going to be a public holiday and they'll have a parade and won't that be a good thing. Look, it's up to the states and territories to do so. But I just think the whole country has been united by the Matildas. It will change the country, because what will happen is that young girls who are watching as well as young boys will be watching tomorrow night, it will be phenomenal. But they will be encouraged to participate in team sport. And the idea twenty years ago that you would get packed stadiums watching women's team sport. Remember, the Matilda's played Brazil in Brisbane, two matches a few years ago. On one match, 2000 people turned up. the second match, they didn't open the stadium – zero fans because it wasn't worth it.
HAWKINS: Isn't that unbelievable.
PRIME MINISTER: Some members of this team played in that match,
HAWKINS: We were chatting with Christian Petracca yesterday from the Melbourne Dees and he was saying in their first quarter, the Matildas was still playing they were doing the penalty shoot out.
PRIME MINISTER: Everyone was watching the screen.
HAWKINS: He could hear them in the stands just cheering for the penalty shoot out.
PHILLIPS: My friend's little boy asked her yesterday what the boy version of the Matilda's were called. How good is that? And I don't even think people are calling a women's sport. It's just soccer. 
PRIME MINISTER: What would have happened in in a pub if a bloke had walked in 30 years ago wearing a Matilda's shirt? 
PHILLIPS: Well people wouldn't even know what it was.
PRIME MINISTER: But if they did, he probably would have been asked, 'what are you wearing a girl shirt for?' No one now, the game was full of people wearing Matildas shirts, cheering. It's just been fantastic.
HAWKINS: Are you a face painter? Would you ever – 
PRIME MINISTER: No, no one wants to see that.
PHILLIPS: I've got a rule against face paint. I'm like, over ten – no face paint and they're gonna make me do it if we get to the final.
PRIME MINISTER: I'm with you.
PHILLIPS: You would be scrubbing green face paint out of your eyebrows for weeks.
PRIME MINISTER: You can use Prime Ministerial authority. The PM said no.
PHILLIPS: I've got a pardon.
…
HAWKINS: PM, we've been chatting about last couple of weeks I've been talking about loneliness. And the numbers are huge here in Victoria. And we're just talking about how hard it is to make friends as an adult. Is that something you would experience?
PRIME MINISTER: My life isn't normal. I get to meet so many people, and so it's a different experience for me. But one of the things that I make sure that I do is to stay connected with people I grew up with.
HAWKINS: It's just that life gets busy.
PRIME MINISTER: Life does get busy. And it's really hard. And I know for people of my generation who don't have partners or people in their 40s or 50s, it can be really, really tough.
HAWKINS: Can it be a lonely job, Prime Minister?
PRIME MINISTER: Oh, can be, absolutely. You're never alone, you're always surrounded by a lot of people.
HAWKINS: The relationships you keep often very transient. You're meeting sort of different people very quickly.
PRIME MINISTER: Of course, but I'm very lucky in that I've got-  even in my office team, my Chief of Staff started working for me in 1996. 
HAWKINS: They've really backed you for the long run.
PRIME MINISTER: They've gone away and done other things and come back. I had someone come back just a couple of weeks ago, who has come back for the third time. I regard that as a real positive because that says to me that they like working with us and they are people who I've kept a relationship with. And it just means in the office, there's a few people I went to uni with still there.
PHILLIPS: That's the best. You've got genuine connections with people.
HAWKINS: Do you keep those uni friends around because they've obviously got stories that will bring you down?
PHILLIPS: They know too much about you.
PRIME MINISTER: No, they'd never do that. I've got this fantastic story for you. On the first day of Parliament of myself as Prime Minister, the day before you have an event at the War Memorial paying tribute to those who serve us in in uniform. And it's a bipartisan event, Parliamentarians go along. It's very solemn. It's a good thing to do. And I got this photo from someone, Cherie, a friend of mine. And when I was in the car going back to the Lodge. And it was a photo of me speaking, she clearly had been there. I rang her up and I said, "Where are you? Are you in Canberra?" And a half a dozen of my friends had flown from Melbourne from Perth from Sydney – the Sydney ones had driven, people I grew up with in council housing estates in Camperdown – for my first day of Parliament. They had been organised by Clayton, a mate of mine from Perth.
HAWKINS: See, I don't like a pop-in. I want notice if I'm getting house visits. All of a sudden you're responsible for linen.
PRIME MINISTER: So they came to the opening of Parliament on the next day on Tuesday, and I had them all for dinner at the Lodge.
HAWKINS: You had a shindig at the Lodge. Did you turn the tunes up? 'Let's christen this bad boy.'
PRIME MINISTER: And it was it was so lovely that they had made this effort without telling me.
PHILLIPS: They were proud of you.
PRIME MINISTER: It was awesome. My mate Clayton who's a wharfie, he went around Australia backpacking as you do as a young person. Got to Freo, met his now wife.
PHILLIPS: He fell in love.
HAWKINS: Next time you do a shindig, we'll come for a couple.
PHILLIPS: You'll say those people never invited back again after that one knees-up.
PRIME MINISTER: It was pretty sober.
HAWKINS: Just before we let you go. We've got a gift for you.
PHILLIPS: Well, because now I don't think any of us will ever forget that when you first became the Prime Minister and there were pesky paparazzi out the front of your house and you walked out in your pyjamas – was it the Rabbitohs? In your Rabbitohs jammies.
PRIME MINISTER: No, that's the Newtown Jets. They're like in the VFL compared with the AFL.
HAWKINS: Just to set the scene: you just won the election, you just dragged Labor out of the wilderness. So we thought we'd celebrate by getting you some new PJs.
PRIME MINISTER: Oh awesome. Tillies PJs.
PHILLIPS: If the Matildas win you're gonna have to get out and cut a lap of the lodge so the paparazzi can get you in your new pyjamas.
PRIME MINISTER: You've even got me jocks.
HAWKINS: You know the worst bit to get my wife to pick them up for me yesterday because I couldn't get out of the house. I was like 'hey can you grab Albo some undies?'
PHILLIPS: It was not an easy conversation with the man in the shop when he said 'What size is the man you're buying pyjamas for?' And I was like 'it's for the Prime Minister'.
PRIME MINISTER: Did he get out a photo?
PHILLIPS: I think he might become your personal shopper.
HAWKINS: What size are the jocks?
PHILLIPS: I didn't do the jock shopping. But look at them, though. The Tillies will be proud of you wearing them around.
HAWKINS: Albo, you know what my wife said because she picked him up. she goes 'Can you ask him not to rip the labels off until he tries them on just in case I've got to return them'.
PHILLIPS: We want to see you in your pyjamas picking up your newspaper if the Tillies win.
HAWKINS: Mate, enjoy Wednesday night. You're going to the game?
PRIME MINISTER: I'm going to the game.
HAWKINS: Just quickly, Prime Minister, will the Tillies win the World Cup? Can they win the World Cup?
PRIME MINISTER: Of course they can win the World Cup. They've got momentum.
PHILLIPS: Do you get to talk to them?
PRIME MINISTER: Yeah.
PHILLIPS: What message are you giving them to pump them up?
PRIME MINISTER: Just good luck. They don't need me. They've got this. They are such a tight unit. So I certainly won't talk to them before the game, they'll be focused. And Mr. Gustafsson will be giving them whatever rev-up, whatever tactics they need. I get the impression they're pretty hands off, they don't need outsiders. The coaches – obviously he's done a great job – but they seem such a tight unit.
HAWKINS: You know what you should do, get them over for a bender at the Lodge if they take this thing out.
PRIME MINISTER: Even if people disagree with the with the public holiday, surely.
PHILLIPS: They deserve a barbie at the Lodge. If we get that many penalty kicks again, they might have to roll you out, Albo. They nearly through the whole team.
PRIME MINISTER: I was wondering what happens when they get to 11.
PHILLIPS: Yeah that's where you step in.
HAWKINS: Are you a right or a left footer?
PRIME MINISTER: Oh, right. 
HAWKINS: A deadly right foot.
PRIME MINISTER: My left foot is pretty ordinary.
HAWKINS: Anthony Albanese on the air with us this morning. Albo, thanks for coming in.
PRIME MINISTER: Thank you.