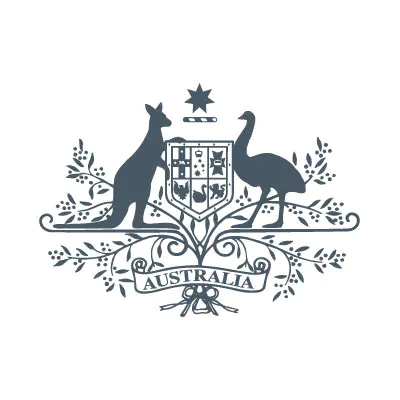 $6.2 million to address children body image distress
The Albanese Government is providing $6.2 million to The Embrace Collective for their Embrace Kids program to help kids tackle body image issues to live happier, healthier lives now and in the future.
Body image is a serious issue for Australians, especially for our kids, and the problem is getting worse.
The number of young Australians (16-25 years) reporting Body Image Distress has risen by 33 per cent since 2009, with 77 per cent self-reporting body image distress in 2015.
Australia's young minds are exposed to harmful body image messages through social media, advertising, their peers and influence of adults in their lives.
These harmful messages are highly pervasive and if left unchecked, exposure can lead to poor body image. This can contribute to the development of eating disorders, depression, anxiety, low self-esteem, increased suicidal intentions and ideation. It must stop.
The Embrace Kids program is a national initiative led by 2023 Australian of the Year, Taryn Brumfitt and international body image expert Dr Zali Yager.
Ms Brumfitt is the director of documentaries Embrace and Embrace Kids and Executive Director of The Embrace Collective alongside Dr Yager, who is also an Adjunct Associate Professor in the Institute for Health and Sport at Victoria University.
Embrace Kids will deliver a nationwide program of educational activities and events in schools, sport clubs and the wider community. This program will help give kids the tools to dispel negative body image messages and reach their full potential.
The Albanese Government is committed to building the evidence base for eating disorders care and investing in evidence-based programs. The Embrace Collective will be undertaking an independent evaluation of the Embrace Kids Australia Program as part of this funding.
Quotes attributable to the Prime Minister:
"Any parent with young children or teenagers knows just how much their kids are bombarded with images and expectations of bodies and the way that can impact how their child feels about themselves.
"Teaching kids to celebrate how amazing their bodies are is a powerful way to dispel some of the negative, harmful body image messages out there."
Quotes attributable to Minister Butler:
"The Australian Government is investing $6.2 million in the Embrace Kids program so children, parents, carers, teachers and coaches have the tools to combat body image and body shaming issues before they arise.
"This funding aims to prevent harm and intervene early in a fun, positive way. I want all our kids to appreciate their bodies and celebrate the diversity of bodies as they go about living their best lives."
Quotes attributable to Assistant Minister Gorman:
"As Australian of the Year, Taryn Brumfitt has led our national discussion about body image and reminding all Australians that our bodies are the vehicle to achieve our dreams.
"Today's announcement adds to her important work as Australian of the Year 2023."
Quotes attributable to Assistant Minister McBride:
"Body dysmorphia is complex and often misunderstood. As a government we are determined to understand it better and support what works.
"We're committed to prevention and proud to support Embrace while following its success in primary, high schools, sporting clubs and through community events."
Quotes attributable to Australian of the Year Taryn Brumfitt:
"This is an incredibly important announcement that will benefit young Australians right across the country."
"There is a huge problem with the way young people feel about themselves and it's having a profoundly negative impact on people's physical health and mental wellbeing."
"77% of adolescents are in body image distress, rates of eating disorders, self-harm, steroid use related to body dissatisfaction are on the rise.
"We also know that adolescents with a poor body image are 24 times more likely to have and develop depression."
"I want to thank the Prime Minister and Minister Butler for listening to the growing evidence this is something we can – and must – act on."
"I'm so proud of the work we do at The Embrace Collective and now it's our job to ensure this investment makes a difference to as many lives as we can."