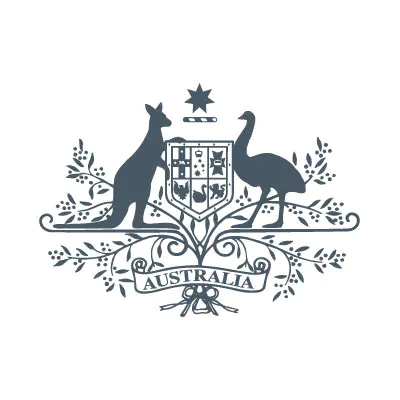 Doorstop interview – Devonport | Prime Minister of Australia
ANNE URQUHART, SENATOR FOR TASMANIA: I'm Anne Urquhart, Labor Senator from Tasmania, based here in Devonport. It's been my absolute delight today to have the Prime Minister, Anthony Albanese, here in my duty electorate of Braddon. We've just attended a fantastic citizenship ceremony for about 27 new citizens here in Devonport, which is just really, really good.
ANTHONY ALBANESE, PRIME MINISTER: Well, thanks very much. It's been great to be here with you this afternoon, to be with Gavin Pearce, the local Member of the House of Representatives, and also more important than any of us as are the new Australian citizens. It is a great thing that people choose to make Australia their home. And today, we welcome all of the 27 new members here in Devonport to the Australian family. They will no doubt continue to make a contribution to our great country, our country that goes back some 65,000 years. But in recent times, of course, has been enriched by our multiculturalism. Today, we saw people from Bangladesh, from India, from England, from Ireland, from Ukraine, from all over the world pledge their allegiance to Australia as our newest citizens. On October 14, we'll have a chance to pay tribute to our oldest Australians, to the first Australians. And I believe firmly that this country's strength comes from those three factors. It comes from the first Australians, but also those who came as a part of European settlement, and in recent times those Australians who've made Australia such a successful multicultural nation. On October 14, I encourage all Australians to vote Yes to recognise the great privilege that we have of sharing this island continent with the oldest continuous culture on earth.
JOURNALIST: Are you confident that the Yes vote is going to get up despite the recent polls saying that the campaign is slowing?
PRIME MINISTER: I'm very optimistic. I think that no country was made better without optimism and hope. Fear is a powerful emotion, but it doesn't get you anywhere. It just makes you retreat into yourself. And that's why I'm supporting a positive campaign, an optimistic view of Australia. There's nothing to fear here. All that this will do is give Australians recognition in the Constitution but secondly, give an advisory body that will enable us to listen to Aboriginal and Torres Strait Islander people. This is an idea that has come from Indigenous Australians. That's one whose time has come. And if we don't do it now, when will we? After 122 years it is time that we recognise the fullness and richness of our history in this country. And a Yes vote will do just that.
JOURNALIST: Another Tasmania GP centre has announced that it is closing. What will the Federal Government do to fix this situation?
PRIME MINISTER: What we've been doing in Tasmania is working between the Federal Government and State Government to support, particularly in rural areas of Tasmania. In addition to that, we've opened up two Urgent Care Clinics here in Tasmania already. I was here a little over a week ago to do that in Hobart. In addition to that, we have a trial that I announced just up the road here at the hospital with the Tasmanian Premier, which is about making sure that GPs essentially can work through the hospital system, be on the public sector payroll, and get support to provide those services. So we understand, in terms of primary healthcare, the importance that it has in taking pressure off the hospital system. And we'll continue to work constructively between the Federal Government and State Government to deliver those services
JOURNALIST: With due respect, the urgent care centres, while I'm sure valid and very valuable, people want that ongoing continuity of care with their GP. In that context, what sort of mechanisms are you considering?
PRIME MINISTER: What we've done in terms of GPs is a range of measures. As I've said, we've announced a trial process where we're funded millions of dollars announced here in the North West at the hospital with the State Government, that's an innovative trial. In addition to that, we're providing support for GP services by tripling the bulk billing rate. That's the most significant injection into primary healthcare than we've seen for a long period of time. So what we're doing is using every measure at our disposal to deliver better services. We understand primary healthcare is very important for people.
JOURNALIST: El Nino events been declared today, we're seeing some fires in New South Wales. What message would you like to send to Australians that are in these areas are looking at being vulnerable in the coming months?
PRIME MINISTER: We are bringing together, just next week, emergency services personnel and experts through Murray Watt. That will happen because we've anticipated this coming. The warnings are there. The science is there that our climate is changing. And unfortunately, we are seeing that on the ground as we saw during the summer of 2019-20. So we would urge people to follow advice when it is given. We are doing what we can in the short term as well to ameliorate the risk. In the long term we need to tackle climate change. My Government is committed to measures to assist with climate change. Part of that is a shift in the energy mix to 82 per cent renewables by 2030. Projects like Marinus Link in Tasmania have an important role in that transition. But it is of some concern that these vulnerabilities are there. All of the experts are telling us that we need to be vigilant on these measures. We've set up Emergency Management Australia to help co-ordinate and work with state and local governments. I also want to pay tribute to those people who work in the community, the volunteers like the SES and others, emergency services personnel, who are always there for us at different times. And the projection of this summer is that it is going to be a difficult period.