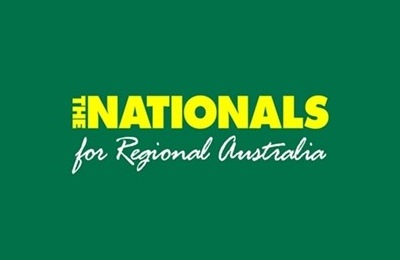 Louise Kingston: A Strong Voice for South West Communities
The Nationals WA have today welcomed Louise Kingston into the parliamentary team, with Leader of the Nationals WA Shane Love endorsing Ms Kingston as the local champion the South West needs.
Mr Love said Ms Kingston's commitment to the South West is clear and she would be a strong local voice for her communities.
"Louise has lived in the South West all her life and brings a wealth of experience as a small business owner and community organiser and holds an unwavering commitment to representing the interests of her community," Mr Love said.
"At a time where regional communities are facing unprecedented attacks from WA Labor, Louise's extensive experience will make her a fantastic local champion to represent South West in the WA Parliament.
"Louise listens. She knows the issues the South West face and has lived them, she is ready to take up the fight to release Labor's handbrake on our state."
Ms Kingston said she was excited and ready to take up the fight for regional industries in Parliament and would advocate for local communities under attack by Labor.
"I am humbled and excited to be joining The Nationals WA team," Ms Kingston said.
"Having worked in various fields throughout my career, including building a successful business in Manjimup, I will be fighting for local businesses, local farmers, and local families.
"This arrogant Labor Government believes because they have a majority, they have permission to ignore our regions. From today, that will not be happening in the South West.
"Under Labor, local industries, including fishing and forestry, have been dealt a devastating blow, costing our communities the local jobs we rely on.
"Our communities have had enough of the neglect by a Labor Government who refuse to listen, I am here to bring a common-sense approach to the Parliament on their behalf."