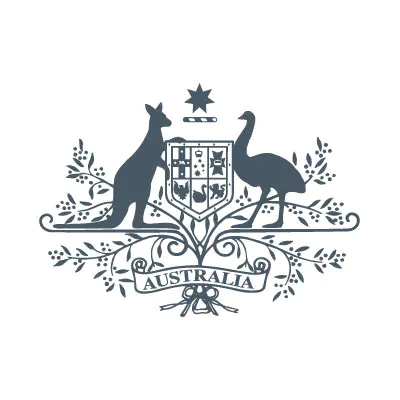 Doorstop – Melbourne | Prime Minister of Australia
Daniel Andrews, Premier of Victoria: Look, thanks for being here and can I welcome Prime Minister Anthony Albanese and Minister Julie Collins here today. For a very long time the national government, the Liberal National Federal Government, ripped off Victoria in so many different ways. Housing was one of those important areas that should be a priority in order to build more social and affordable housing. And we never had a partnership with the Commonwealth Government. Today, like in so many other areas, in infrastructure and education, in schools and childcare, in so many different ways we've now got a Federal Government with an ambitious agenda, that knows where Victoria is and wants to govern for our whole country. Anthony is a friend of mine and a great friend of our state of Victoria as well. It's great to have him here at state conference and it's even better to see such a significant announcement, some $2 billion. Victoria, will get a healthy share of that so we can get more people into secure housing because that's how you build a better life. So thanks, PM. It's fantastic to have you here in Melbourne. And this is a really important announcement and not just for the housing outcomes, important as that is, but also hundreds of millions of dollars, that will see more small and medium firms, more tradies, more apprentices employed to do that important construction work as well. So this is a win win for everybody and we're absolutely delighted to welcome the PM here today.
Anthony Albanese, Prime Minister: Thanks very much, Daniel. It's a nice sunny day here in Melbourne, it is great to be here. And it's been terrific to announce our $2 billion Social Housing Accelerator. This is about getting more homes built right now, getting people into them and taking the pressure off housing supply. We're determined to make a difference. This is good social policy by the most significant public housing investment by any government in any single year in Australia's history. That is the level of investment that we have committed to today, which comes on top of all of the other announcements that we have made: the $2 billion additional that are available for community housing going forward that was in our budget, the build to rent scheme that will see between 150-250,000 rental properties built over the coming years, our support for rent assistance, the largest increase in 30 years, our commitment and extension of an additional $1.6 billion over the next year, over 12 months, for our Commonwealth State Housing Agreement. This is new money for new homes on top of all of our previous commitments and it's ready to go. It's paired with the commitment by states and territories, including here in Victoria, to do measures to boost supply, to cut through bureaucracy to make sure that those supply issues can be dealt with going forward. I'm really proud of this announcement. And I want to thank Julie Collins, our Housing Minister, for the work that she has done. We have, in addition next week potentially, a vote on the Housing Australia Future Fund, where both the Coalition and the Greens political party have held it up. They are playing this game of not voting against it, it's just been deferred. Well, that's just a political game. We won't be stalled. We're getting on with the job that we were elected to do. But the Greens political party and the Coalition need to vote for the Housing Australia Future Fund next week. This will be a $10 billion program that will make a difference providing, in addition to everything we've announced today, more housing, particularly 4000 homes reserved for women and children escaping domestic violence, additional housing for veterans at risk of homelessness, and additional funding for remote housing as well. I'm really proud of today's announcement and I'll hand over to Julie and then we're happy to take some questions.
Julie Collins, Minister for Housing: Thanks, Prime Minister, it's great to be here with the Prime Minister and with Premier Andrews. What we're talking about here with the Social Housing Accelerator program is about investing in more social and affordable housing, particularly social and public housing immediately. What we want to do is work with the States and Territories. We've been very clear from the beginning, no tier of government is going to turn this housing challenge around in Australia. We all need to be working together. That's what this Social Housing Accelerator program is about. It's about us working with States and working with local government to turn around the housing challenges in Australia. This will build thousands of new social houses in Australia in coming years. The money will be available in weeks for the States and Territories to get this money on the ground. We also know that dwelling approvals are down. We know that the construction sector is coming down. We know that this will boost the construction sector right across the country. Also, we know that they will have capacity in the latter half of this year and early next year. So this is the perfect timing for us to be investing with the States and Territories in more social housing. As the Prime Minister has clearly articulated, this is on top of all of the other things we're doing with our ambitious housing policy. We have a very broad policy, from assisting Australians into private homeownership, from building more social and affordable rentals to investing in more build to rent, to increasing Commonwealth rental assistance for those people that need it most. We are right across the housing spectrum investing. And today's announcement of an additional $2 billion shows that we're really serious about this, that we're getting on with the job. But as the Prime Minister has also said, our Housing Australia Future Fund is a critical part of our broad housing agenda. That is about leveraging institutional investment into social housing across the country. We need this fund passed. We're talking about a floor of half a billion dollars each and every year, there in perpetuity, on top of everything else that we are doing as a Federal Government. This is the first Federal Government in a long time to step up to the plate when it comes to housing. Working with State and Territory colleagues has been terrific because we have been able to get agreements to get more homes on the ground more quickly. What we're talking about in this financial year alone, from the Federal Government in housing and homelessness is $9.5 billion across the country. That is a very significant investment from a Federal Government. It's the biggest investment from the Federal Government in a very long time in housing.
Journalist: Have you decided how you're going to carve up the fund between states?
Prime Minister: Yes, we have. There'll be a baseload funding of $50 million for each state. And then on top of that it will be allocated on a per capita basis. And we'll be releasing those figures soon.
Journalist: How many homes will this create?
Prime Minister: Well, of course, it depends on what State and Territory Governments do. This isn't tied funding, it depends on what they do in terms of their investments. So this funding can be used to build completely new constructs, or in many places of the country we have homes that are uninhabitable because they haven't been able to be renovated or kept up. I know when I was speaking with Premier Malinauskas yesterday in South Australia, certainly that is one of the things that they're looking at. So that will be eligible as well. The advantage of that is it can be done really quickly, obviously to get that on the ground. But depends on the nature of housing. As you're aware, a house isn't the same as a unit isn't the same as other forms of housing that are coming through. So what we've asked for is that for the work to continue before the National Cabinet meeting that we have scheduled in August, of exactly how over the last two years that the State and Territory Governments have to acquit this $2 billion of expenditure. But it will make an enormous difference. We know there are many, many thousands of homes will be built.
Journalist: What proportion is going to be public housing?
Prime Minister: 100 per cent will be public housing. This is money for public housing. What we've seen is a decline by 0.5 of a percent in the proportion of homes in Australia that are public housing. We want to turn that around. We want to turn that decline around. Too often we've had from the former Government, no interest in public housing. We want to work with State and Territory Governments to make sure that it can be done there. The other area that can occur is that for some spot purchasing of existing homes, will be eligible here as well in some cases, and the WA Government have expressed interest in that, for example, of some spot purchases to make a difference as well. So all of this will make a difference. It all has to add to housing stock. And as well, State and Territory Governments have agreed that it will be in perpetuity, so we're not going to have public housing built and then flogged off, which is what the former New South Wales Liberal Government did, where there was less housing stock available then when they were elected to office over that 12 year period. We want to add to public housing stock. We think that is good social policy and good economic policy.
Journalist: What sort of impact will this have on the Budget?
Prime Minister: A $2 billion impact.
Journalist: How's it been funded?
Prime Minister: It's being funded out of the budget, $2 billion from the Federal Government to States and Territories, payable in the next fortnight.
Journalist: Will the States be required to show National Cabinet how they're going to tackle planning reform and rezoning and other sort of things that are making baked into it?
Prime Minister: We began that work at the last National Cabinet meeting and all States and Territories agreed there that we need to do better when it comes to planning laws, when it comes to rezoning, when it comes to making sure that we can get housing done on the ground. Housing supply is the key. And the Premier here is – they are all taking action. The Victorian Premier has announced that. The Queensland Premier, the South Australian Premier, in their budget this week, announced a very significant investment, including in planning issues. The New South Wales Premier Chris Minns has foreshadowed that. This is happening. And we need to make sure that, at a national level, people can learn off each other and get to best practice outcomes, because that's what will produce better outcomes on the ground.
Journalist: Have you established how much you think Victoria should get?
Premier Andrews: I'll let the Prime Minister make his announcements in the coming days about the exact carve up. But this will be many hundreds of millions of dollars. And it'll be many, many hundreds of hours. It may even be more than that, because I think we'll finish up doing all three of those things: bringing forward our already considerable maintenance program so we can get more houses up to code and get tenants in them faster than we otherwise would, building brand new houses, and we don't rule out some spot purchasing. If there's houses out there that represent good value for Victorian taxpayers and we can snap them up quickly then, of course, you would do that. All these options are available to us because we've finally got a Prime Minister that knows where Victoria is. And a Government that knows what housing is, public housing. Not only have they got a Housing Minister, they've got an agenda. They've got an agenda, a big bold agenda. And this is fantastic news, fantastic news. So we'll have the final amount of money that's allocated to Victoria, that'll be clear soon. And then the total number of houses in all those different components and maybe even some other innovative ways of adding to stock. We'll have all of that confirmed up for the National Cabinet meeting in August.
Journalist: What about fast-tracking planning?
Premier Andrews: Planning, we will, as I've said to you a number of times, there's a power of work going on. The Deputy Premier is leading that work. And we'll have a housing statement, a comprehensive housing statement. I think it will represent some of the biggest and most profound reforms to planning, housing stock  and housing supply for many, many decades. And we'll make those announcements in just a few months time.
Journalist:  Has this announcement thrown a spanner in the works of that?
Premier Andrews: It's fantastic. That's it. Look, this Federal Government, the Albanese Federal Government, is doing more than the previous Federal Liberal National Government ever dreamed of doing. Now it's even more again, on top of the work we're doing now. So we've got a big build going on at the moment, the housing build: 12,000 units, more than $5 billion dollars. It is the biggest in the nation. It just got bigger because we've got a partner in Canberra, something we have called for. And we don't want more than we're entitled to. We just want a fair share. And finally, we've got a Prime Minister who knows where Victoria is. And that's just fantastic news.
Journalist: This is your first state conference in three years. Does it feel good to be back?
Premier Andrews: Fantastic. Where would you rather be on a beautiful, balmy Melbourne day like this? It's great. Fantastic.
Journalist: There are eight different housing related motions that are going to be debated today, are you keeping your eye on them? Because one of them's on inclusionary zoning.
Premier Andrews: Well, the good thing here is that there's no longer a debate about whether the national government of our country should have a housing agenda. That's not a debatable point. That's now a fact because you've got a Federal Labor government, the Albanese Government, that knows that housing is important, that knows that partnerships are important, that works with us, not against us. Let's get some things done. Let's get some houses built. This funding today, this is a fantastic announcement and I want to say thank you on behalf of all Victorians. Tradies who'll build these houses, people who'll be tenants, all of us benefit from this. Thank you PM. This is a fantastic day. Thanks.
Journalist: It's been reported this morning that some important documents have been taken, allegedly by Russians, through cyber hacks. What can you tell us about that, is it concerning?
Prime Minister: What can I say that the Federal Government has been on the ground since day one at HWL Ebsworth. We've been helping them manage the technical incident, which is what it is, and to understand the implications of the breach and to support their customers. Now, my Government has established a proper system, a cyber incident response function, which is a multi-agency response. That wasn't in place under the former Government. So the management of these incidents, government agencies, including the Australian Signals Directorate, the Australian Federal Police and the company itself, working in partnership, is integral to our overall national cyber resilience and that's been put in place. I want to make it clear that this is not an attack on Defense ICT. It's important thing for people to understand. Thanks very much.