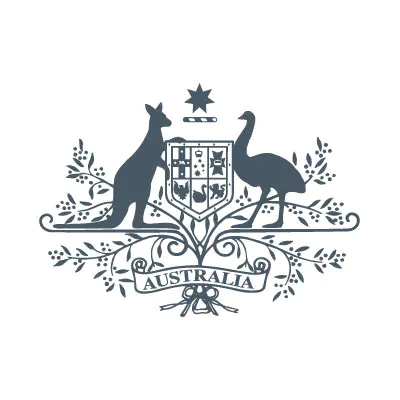 Joint Leaders Statement – The Philippines
HIS EXCELLENCY FERDINAND R MARCOS JR, PRESIDENT OF THE REPUBLIC OF THE PHILIPPINES: The honourable Prime Minister, Anthony Albanese, the honoured members of the Australia and Philippine delegations, members of the press corps, ladies and gentlemen, good morning. Prime Minister Albanese and I have engaged in comprehensive discussions during our bilateral meeting, which reaffirmed our shared commitment to peace, security and the development in our region. Our talks covered a wide range of topics from defence and security cooperation, to economic and trade relations, from maritime affairs, and sustainable developmental goals. It is heartening to find that our visions for the future are quite closely aligned, and our goals for regional stability and prosperity resonates from it. Both the Prime Minister and I acknowledge that our shared values, the democratic principles and mutual respect for international law have been instrumental in fostering a strong partnership. Our commitment to these ideals has guided our path forward, as we address the complex challenges facing our region and the world at large. We also recognise the importance of a stable and secure environment that benefits not only our own citizens, but also contributes to the greater global good. The Philippines and Australia share a long history of cooperation and an even longer history of friendship. And it is fitting that we gather here today to commemorate the elevation of our relations from a comprehensive partnership to a strategic partnership. A very, very important development for us both. This signing of the Joint Declaration and Strategic Partnership signals our mutual commitment to deepening collaboration across a spectrum of areas that are vital to both our country's growth and prosperity. Furthermore, the agreement signed and witnessed today symbolises our joint determination to enhance our cooperation across various domains. From development to cultural exchanges, these agreements represent a tangible commitment to work together for the betterment of our two nations. I'm confident that these partnerships will drive innovation, create opportunities, and foster deeper understanding between our peoples. As we look ahead, our shared responsibilities as strategic partners become even more profound. The evolving dynamics of our world demand collaboration that is proactive, innovative, and adaptable. By leveraging each other's strengths, we can amplify our collective impact and contribute positively to the challenges and opportunities that lie before us. Let the elevation of our relations, of our relations to a strategic partnership, usher in a brighter and more prosperous future for both our peoples. Thank you, and good day to you all.
ANTHONY ALBANESE, PRIME MINISTER: Thank you, President Marcos for your very warm welcome here in the Philippines. It is an honour to be on my first visit to the Philippines as Prime Minister, and to be the first Australian Prime Minister to conduct a bilateral visit to the Philippines in twenty years. For more than three quarters of a century, Australia and the Philippines have been bound by strategic trust, shared values and mutual cooperation. Australia's honoured to count Philippines as a close friend, and from today a strategic partner. Our friendship is underpinned by trust and respect, as well as a shared vision for the region. On coming into government I made a commitment to deepen Australia's relationship and engagement with Southeast Asia. Our histories are deeply intertwined, and our futures are too. Australia's working with our partners, including of course, the Philippines to shape a region where sovereignty is upheld, and economic cooperation is underpinned by international rules based trade. A region that is open, stable and prosperous with ASEAN at its centre. Our economic future is also with Southeast Asia and we're determined to grow trade and investment for our shared economic prosperity. And just earlier this week in Jakarta at the East Asia Summit, I launched, Invested: Australia's Southeast Asia economic strategy to 2040 which is aimed at increasing our two way trade and investment. For the Philippines, the strategy identifies four sectors of particular potential – agriculture, education, resources and the green energy transition – and today we've had constructive discussion about how that can occur. Australia is ambitious for what we can achieve with the Philippines and with the region. In that spirit of ambition, President Marcos and I had very constructive meetings this morning, and of course, we've signed our new strategic partnership. This elevation is an important symbol of the strength of our relationship, and our shared commitment to do more together. We discussed strengthening our cooperation on regional and national security. We agreed to formalise an annual defence ministers meeting. Australia works closely with the Philippines to support peace and stability in conflict affected Mindanao. And I'm pleased to announce today a new five year program to help further reduce violent conflict, reintegrate former combatants and improve community development and livelihoods, particularly for women and those in vulnerable situations. The President and I also discussed the importance of people to people ties between our two nations. More than 400,000 people of Filipino heritage call Australia home, many of them in my electorate, Mr. President. Building strong bonds between our people. These people to people links will be further strengthened by the new reciprocal work and holiday visa arrangements, which we're announcing today. Educational and institutional links will continue to play a key role in our bilateral relationship. And I'm pleased today to announce that we are doubling the number of Australia Award Scholarships available to students from the Philippines. We're also supporting the reestablishment of the Philippines Institute at the Australian National University which will boost partnerships between Australian and Filipino academic institutions. Now, I'm pleased that we've signed today a Memorandum of Understanding backed by $4.4 million in Australian funding, focused on collaborative research to assist the Philippines to develop its own National Soil Health Strategy. Working together, I'm confident Australia and the Philippines can rise to meet the new challenges and help to realise our vision of an open, prosperous, peaceful and stable region. I thank you very much, Mr. President.