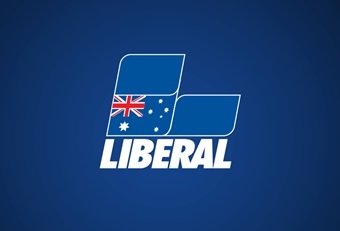 Australians are poorer under Labor
After more than a year of the Albanese Labor Government, the latest National Accounts show Australia is now in a per capita recession.
This means Australians are poorer per person than they were six months ago with the economy only growing off the back of record population growth.
Shadow Treasurer Angus Taylor said the latest National Accounts data sums up the pain Australian households are feeling.
"Under Labor, living standards are going backwards, the economy is shuddering to a halt and Australians are feeling poorer under this poor performing government," Mr Taylor said.
"The economy is only growing because the population is growing. If wasn't for record migration Australia would be in a technical recession.
"If this is the Treasurer's economic strategy then we have huge problems ahead.
"Cost of living pressures are bearing down on household budgets. Australians are needing to work more hours to make ends meet but they're working more hours for less.
"They're being forced to spend significantly more for the critical items they need like groceries, fuel, insurance, energy and housing rather than the things they want.
"Inflation is still far too high and families are struggling with this reality every single day."
Senator/Federal Member for [electorate] said instead of doing its bit to make life easier for struggling families, Labor is distracted.
"The cost of living should be priority one, two and three for this government but that's far from what we're seeing," Mr/Ms/Senator [surname] said.
"Instead we have a Treasurer focused on reinventing capitalism, wasting money, raising taxes, reshaping the productivity commission to suit Labor's big Australia agenda and prioritising airlines to drive up the cost of airfares then take its competition policy seriously.
"This government has proven it's a walking talking economic disaster.
"Challenges on the horizon are not an excuse for a lack of an economic growth agenda. The Albanese Labor Government has an excuse for everything but takes responsibility for nothing.
"The government is distracted. It has the wrong priorities; it's making the wrong calls and Australians are paying the price."
What the June quarter National Accounts tell us:
Australia has entered a per capita recession meaning the economy is only growing because the population is growing.
Productivity has fallen for three consecutive quarters for the first time since 2005 and is experiencing its deepest three-quarter fall on record.
Hardworking Australians with a mortgage are paying double the amount of interest compared to a year ago.
Australians are paying more income tax – a whopping 15% more than they were a year ago.
The household savings ratio has fallen to its lowest level since March 2008.
Discretionary spending has dropped for the third quarter in a row meaning families are spending less of their hard-earned money on the things they want because they are struggling just to pay for the things they need.
GDP grew just 0.4% with population growth the only thing propping up the economy.