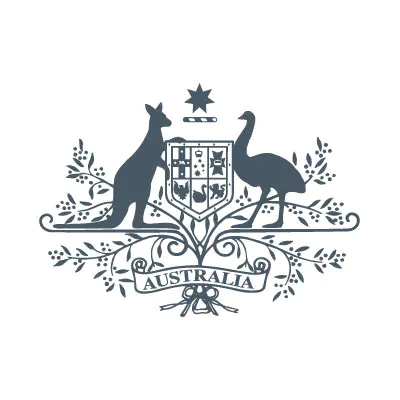 Podcast interview – Mamamia | Prime Minister of Australia
CLAIRE MURPHY, HOST: Prime Minister Anthony Albanese, thank you for coming on the show today. Why has this referendum become so complicated? Why does it seem like no one has been able to clearly explain what the Voice is, what it does and who supports it?
PRIME MINISTER, ANTHONY ALBANESE: Well, this is a really straightforward proposition, as one that, firstly, comes from Aboriginal and Torres Strait Islander people themselves, after literally hundreds of meetings and consultations, counting in their thousands in many years leading up to the Uluru Statement in 2017. And it's a simple proposition, it's a proposition of recognising First Nations people in our founding document, our Constitution, and the form of recognition that Indigenous Australians are asking for is just a Voice. An advisory body, so that government and Parliament can listen to the views of Indigenous people about the matters that affect them. It is about doing that so that we can get better results. That is what this vote on October 14 is about. Nothing more, but nothing less either. A plan where there won't be losers, only winners.
MURPHY: This is change right? And change brings fear and change can be scary, let's be honest. But the biggest fear it seems is, can this Voice to Parliament be more? Can it change into something different once we enshrined in the Constitution? Because the argument is once it's there, it's there and it takes a big referendum again to change that again. So, can it be more? Can it be something scarier than what you're saying it is?
PRIME MINISTER: No it can't, which is why the provisions that are being asked for are very clear. The first provision is the recognition, 'In recognition of Aboriginal and Torres Strait Islander peoples as Australia's first peoples', that is the recognition part. And then there's the what, if you like, 'There shall be a body called the Aboriginal and Torres Strait Islander Voice', that's the first bit, second what will it do? 'It will give advice on matters affecting Aboriginal and Torres Strait Islander people', and the third should give comfort to people which is the primacy of the Parliament, it is, the Voice's membership, the procedures, the functions will all be determined by legislation. So it can't be changed in terms, to be something else or something more, there just has to be a body. It can't just be abolished. There has to be an advisory committee and that advisory committee won't have a right of veto. It won't change the function of Parliament or government, they'll still be the decision maker, but it will allow people to be heard, and that is the proposition that people are being asked to vote for. And we know that at the moment decisions have been made from Canberra for Indigenous Australians, often with the best of intentions. But what this is about is doing things with Indigenous Australians so as to get better outcomes.
MURPHY: Prime Minister, something that has a very similar feel in the discussion around the Voice to Parliament is something that we experienced during the same sex marriage plebiscite, in that those people who are being discussed feel quite dehumanised in the fact that they're being debated at all and that their voice should or shouldn't be heard. How are we supporting Aboriginal and Torres Strait Islander people through this process? Because it is not easy.
PRIME MINISTER: It certainly isn't and it's unfortunate some of the commentary that is being made. One of the measures that we put in the Budget in May was additional funding to provide support, recognising that for many Indigenous Australians this would be a difficult time, just as the marriage equality plebiscite was difficult, as well for so many people. I am inspired by the courage and determination of Indigenous Australians to advance this. There are people like Noel Pearson and Aunty Pat Anderson and Megan Davis and Marcia Langton and Tom Calma who have given their lives for this cause. There are legends like Evonne Goolagong and Eddie Betts and Johnathan Thurston, and others who are there as well, who are advocating to advance the interests of Indigenous Australians and I admire their courage. People like Linda Burney and Pat Dodson, as well as members of my Party and others, have shown incredible courage and indeed, patience. This is such a gracious and generous request from Indigenous Australians for non-Indigenous Australians to walk with them, as the Uluru Statement says, to overcome the 'torment of powerlessness', to walk together for a better future. And I am very confident that Australians will examine what the question is before them, that they will find it not just in their hearts, but in their heads as well, to vote for a better future. Because we know if we do the same thing, we can expect the same outcomes. We still have, only four out of the 19 Closing the Gap targets are on track, we have a suicide rate that's twice as high, we have an eight year life expectancy gap, we have, an Indigenous young male is more likely to go to jail than university. We need to do better. And what we know is that when we consult Indigenous Australians, and when they have agency over their own futures, they will have more responsibility for the outcomes as well. And we know that programs like Indigenous Rangers programs around the country, the health programs in Cape York, the programs to get young people to school in Arnhem Land, the Justice Reinvestment programs in Bourke, programs that work because they have that sense of agency and belonging, they're from the ground up. And that's what the Voice will enable to happen, for us to replicate the systems that are working and to get better results.
MURPHY: What's the first thing that happens if a Yes vote is the one that comes back after October 14? How will we see this actually come into play?
PRIME MINISTER: I think the first thing that will happen is a sense of pride in our nation, not just from Indigenous Australians, but from all of us, that we are declaring that we are a mature nation that are prepared to come to terms with our history. You'll then have a process of dealing with the legislation to establish the Voice to Parliament, and there'll be a process of consulting about that process leading up to the creation in 2024, next year, of a Voice. But I think instantly, we will feel as though the burden of history has been somewhat lifted off our shoulders. This great nation did not begin in 1770 when Captain Cook arrived or in 1788 when Captain Phillip and the first fleet arrived. We are proud of the fact that we share this continent with the oldest continuous culture on earth. And in so many ways, during my lifetime, the improvements that have occurred with Acknowledgement of Country before the NRL and AFL Grand Finals and before all of the Matildas games, where Australians showed respect before those national games where you had the Matilda's inspiring Australians, the fact that there was silence and respect during those Welcome to Countries and then a cheer afterwards. That's sign of who we are as a nation. Completing our Constitution, by recognising Indigenous Australians do have an ongoing connection with this land.
MURPHY: And know you probably don't like to think about it, but do you ever give yourself a moment to think of how you will react if the vote does return a No decision?
PRIME MINISTER: As Prime Minister in our great democracy, I have to respect decisions which are made and I will certainly do that. But I will be disappointed because I think we have such an opportunity. We know that referendums are hard, only eight out of 44 have succeeded. And part of the explanation of that, it is far easier to put forward a negative campaign and to promote fear. But what we know is that when change occurs, and it's no accident that we launched the campaign in Adelaide this week, where South Australia was the first place in the world, to have full enfranchisement in our democracy, to give women the vote, as well as the right to stand for Parliament. Now, there were campaigns against that, like there were campaigns against Native Title and Mabo back in the 1990s. Just like there were campaigns against Land Rights and there was campaigns about the Apology to Stolen Generations. That was in 2008, on that first sitting day. My most proud moment as a Member of Parliament, to be there, to see that reaction that occurred around the nation. That sense of belonging and inclusiveness, it was so important. And more recently, of course, we had the marriage equality survey. That wasn't necessary, in my view, we could have just done it. But there were a range of fears raised there. Heterosexual marriages are going to be interfered with by this social reform, and the truth is, of course, that none of those fear campaigns have been realised. When it happens, and I'm confident there will be a Yes vote, people will look back and say, 'Why didn't we do it earlier?' Just like people look back on marriage equality, on Native Title, on the Apology to Stolen Generations, on other reforms, and say, 'Why didn't we do it earlier?'. We are a country that the arc of history bends towards justice. And this week is the week, where in the United States, they are celebrating and commemorating the great Martin Luther King, and that is one of his famous quotes. Because social progress does occur, we do become more inclusive. Sometimes it's difficult  to achieve that and it takes people who are directly affected, of courage. Just like marriage equality took the courage of the 78ers is and others who marched for justice, just like the suffragettes campaign for the rights of women, just like Indigenous Australians today are leading this campaign for justice. And that is something that I believe we can be very proud of and something that when it does occur, it will be a moment that is inclusive, will bring Australia more together and will strengthen us.
MURPHY: Can we think just a little bit more broadly for a moment outside our borders? What does it do to Australia's standing in the world if that vote does come back as No?
PRIME MINISTER: Well, the world will be watching and I think there are three elements to this. It will show respect for Indigenous Australians if there is a Yes. It will also, I think, uplift non-Indigenous Australians, all Australians, if there is a Yes vote – that sense of pride and coming to terms with our history. But as well, the world will be watching and a Yes vote will mean that the world will look at Australia and say, 'It's a good thing that we've come to terms with our history, we're a mature nation'. Every former colony in the world has recognised first peoples in their founding documents, whether it be in Canada during the last century, in New Zealand, going back to the 19th century, in Scandinavia, in countries that have been former colonies, in Africa, in South America, right around the world, and certainly in places in our own region as well. That is the case. So the world will be watching this result. It is such a gracious and generous request that I sincerely hope that Australians do vote Yes, because quite clearly it will be the chance for us to declare in the region in which we live, in the Indo-Pacific, that we have come to terms with the fullness of the history, that we do value and recognise the first peoples of this nation.  
MURPHY: Just finally, after your announcement on Wednesday night in Adelaide, there's a feeling like, it's on like Donkey Kong now, right? We've got six weeks now, before we head to the polls. You gave a very rousing speech. How do you keep up that energy for six weeks and where are you on polling day? What do you do?
PRIME MINISTER: I am energised by the inspirational figures that I have been engaged with. Linda Burney has been a dear friend of mine for a long period of time. Last night, I was at an event speaking with, Rachel Perkins and Noel Pearson and myself, were the speakers, people like that are putting everything into this and that gives me energy each and every day. And I, of course, will have the business of government about the economic issues and environmental issues and other issues, we will have to deal with. I've been in Hobart and Launceston with the Premier of Tasmania, Jeremy Rockliff and with Bridget Archer in Launceston, two Liberal Party members who are out there campaigning very strongly for a Yes vote. This is just such an opportunity and I'm energised by the fact that this is the opportunity in a generation. This was spoken about, having recognition by John Howard when he was in government, before 2007. We're now six years after Uluru and 56 years after the 1967 referendum, and 122 years after Federation. I do say, if not now when? This is the moment, this is the time and October 14th is an opportunity for our nation to go forward. I will probably be in my electorate, I haven't thought that far in advance, in the Inner West of Sydney, either there or in Canberra, but I certainly will be in states and territories this week. I've been in Western Australia, South Australia, New South Wales and Tasmania in the last four days, and I'll continue to put my energy into this change because it is important. It is important that we get it right and I feel a sense of responsibility in history to do what I can to acknowledge our history and to move our country forward. I'm very privileged to hold the office that I do. But with that is an obligation to not just occupy the space but to make a difference. And this is one area where I sincerely want to make a difference.
MURPHY: Prime Minister, thank you so much for joining us on the show today. We appreciate that this is the start of a very busy time for you, not that you're never not busy, mind you, but thank you so much, we really appreciate it.
PRIME MINISTER: Thanks so much, it's been great to have the opportunity to talk with you and to importantly talk with your listeners about why they should vote Yes in this referendum and I sincerely hope they do and would encourage them to read what the question is and the recognition and the three points because I do think that it is a clear, straightforward and positive proposition.