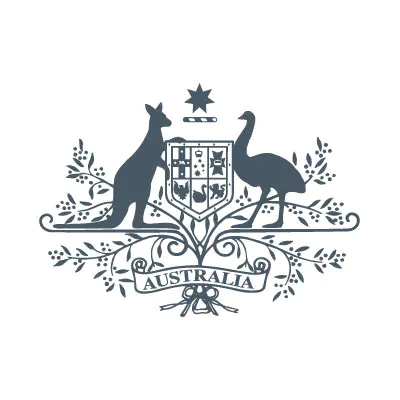 Press conference – Vilnius, Lithuania
ANTHONY ALBANESE, PRIME MINISTER: This morning I've met with President Zelenskyy and confirmed Australia's support for the people of Ukraine in their struggle to uphold their national sovereignty, to uphold the international rule of law. It's been a big theme of the NATO Summit here, and NATO partners all spoke about how the Russian invasion of Ukraine is illegal, it's immoral, it's having an impact on the people of Ukraine, but it's also having an impact on the global rules based order and on the global economy through issues such as rising inflation and also food security. This morning I had a constructive discussion with President Zelenskyy and his Defence Minister and other officials. They thanked Australia for the support that Australia has given, since this war began more than 500 days ago. They said in particular, that the Bushmasters that Australia has provided have been particularly helpful in saving lives in Ukraine. And as a result of our discussion, Australia will commit another 30 Bushmasters to Ukraine to assist with their efforts in defending their nation and in protecting Ukrainian Defence Force personnel – that will bring it to a total of 120. The Bushmasters that have been provided, a proud Australian product produced in Bendigo, which has made a difference for Australian Defence personnel in the past and is now making a contribution to keeping Ukrainian soldiers safe. This comes on top of the June 26 announcement that we made of $110 million, of 70 heavy vehicles in addition to ammunition and humanitarian support. And on top of as well, the announcements that I made in Berlin of the provision of a Wedgetail aircraft to assist with logistics, getting into Ukraine to provide that support for the war effort that will be assisted by 100 ADF personnel being present in Germany. Australia will continue to stand with Ukraine for as long as is needed, and I thank President Zelenskyy, for frankly being such an inspiration as he has been to the world, as are the Ukrainian people in standing up for their national sovereignty and standing up for their right to exist as a democracy behind secure borders. In addition to that, this morning I addressed the NATO Summit which was a real opportunity going forward. I said there, of course, that security can't be considered to be just behind national borders. Because our world is so interconnected, Australia must be engaged and have a seat at the table. And the IP4, Indo-Pacific Four, of Australia, Japan, South Korea and New Zealand also met earlier on this morning and reiterated our engagement with each other and our desire for a secure, stable and prosperous Indo-Pacific region in which the rule of law and international norms and engagement will be so important. Attending a conference like this also gives a real opportunity to advance Australia's interests because of who is present. And I met with a range of European leaders about the Australia-European Free Trade Agreement – Antonio Costa of Portugal, Mette Frederiksen, the Prime Minister of Denmark, Emmanuel Macron, the President of France, Ursula von der Leyen and Charles Michel, from the European Union, as well as the President of Lithuania, President Nauseda. We had formal meetings with them, but also informal meetings with people such as Prime Minister Mitsotakis of Greece, Prime Minister Meloni of Italy, and other leaders of Europe. Stressing the fact that Australia wants to deliver a Free Trade Agreement that is in both Australia's interests and in Europe's interest going forward. In addition to that, it was an opportunity to meet with members of the US Congress and Senate about the need for Australia to have access to technology, about the support for the legislation that will be required so that Australia can have a seamless operation with AUKUS, and that of course, is something that President Biden has asked for. And it was an opportunity this morning to catch up with President Biden, and to reiterate the importance of AUKUS as well. In addition to that, I was able to catch up with people such as Justin Trudeau of Canada about our common interests that we have. He reiterated the thanks of Canada for the effort of Australian firefighters and emergency personnel who are making a contribution to the wildfires that exist there in Canada. It's been a busy few days, but it's been a very productive few days as well, and I look forward to returning to Australia and dealing with domestic issues. But there is such a tie up between Australia's domestic economy and our international engagement, that the days of considering these issues as being separate are long gone which is why it's in Australia's interests to always have a seat at the table, and always have our say in international forums.
JOURNALIST: How far away are you from an agreement on the EU trade deal inaudible
PRIME MINISTER: Well, there has been progress and I thank Minister Farrell for the engagement. So many of the European leaders who I met with are so supportive of Australia getting an agreement with the European Union. One of the themes indeed, of the NATO Summit and the contributions that were made was that we can't view national security as being separate from economic engagement. Democracies need to be interconnected with each other, we need to make sure that our economies are more resilient, that we're not as dependent upon narrow trade arrangements. We've seen the impact of the Russian invasion of Ukraine in part, one of the lessons of that is the dependence of Europe, on Russia, Russian energy, meant that they were vulnerable and so they're looking to diversify. And as Australia has an opportunity to provide critical minerals to engage as we did in the very successful bilateral meetings that I have with Germany about green hydrogen, about the new economy, how we can be a supplier and a reliable supplier as well – it's one of the lessons that that's there. So I had a really constructive discussion with Ursula von der Leyen and she is someone who I believe we could work with, we'll continue to engage. There are some outstanding issues, and I have said repeatedly that Australia will only do a deal if it is in Australia's interests.
JOURNALIST: Inaudible
PRIME MINISTER: No everyone except people sitting in armchairs somewhere understand why Hawkei's aren't being provided.
JOURNALIST: Inaudible
PRIME MINISTER: Yes, and that was explained between our Defence Ministers when they met in Singapore in June. You know, the people sitting in armchairs, people who have retired from positions they've held making judgments without talking to the Australian Defence Force is not what Ukraine needs. What Ukraine needs is the best possible equipment to make a difference. Bushmasters we know are making a difference, and that is why President Zelenskyy was very thankful, as the Ukrainians have been the whole way through about Australia's contributions.