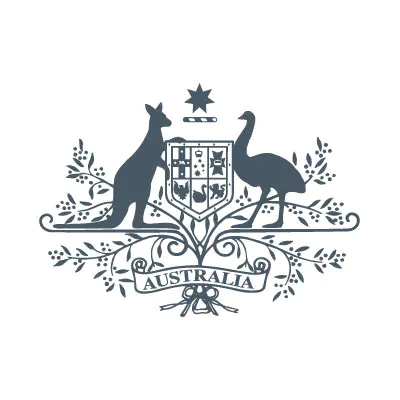 Radio interview – ABC Melbourne
VIRGINIA TRIOLI, HOST: Anthony Albanese, Prime Minister of Australia. Good morning, good to talk to you again.
ANTHONY ALBANESE, PRIME MINISTER: Good morning, Virginia, and congratulations on the big announcement that you've made today and I wish you well in your pursuit of a new arts program for the ABC.
TRIOLI: I think it's an important thing to do, particularly given that your Government's actually handed down a new cultural policy, so a good time to be putting a focus on that when it's the arts that I think that have brought all our cities back to life, so thank you for that, Prime Minister. But I had Warren Mundine on earlier this morning and he accused you of this, this was yesterday, and he doubled down on those accusations this morning when he said, 'this Prime Minister from day one has attacked people who have had a different opinion to him, called them names, and that opened up the floor for the whole division to start with all the horrible racial abuse', this is what he said to me this morning.
WARREN MUNDINE: I've been driven mad and suicidal because of this and I blame him because he's the Prime Minister of all Australians, right? And he's talking about a referendum which is supposed to be uniting a country, and the first things that come out of his mouth is attacking people. Now, that does not bring people together. And what that did was open the door for other people to come in and do abuse and attacks on people.
TRIOLI: Warren Mundine speaking to me a moment ago, earlier in the program, Anthony Albanese, your response to that?
PRIME MINISTER: Look, I think people will make their own judgement about whose making attacks, and that was one just there from Warren Mundine, and I don't intend to engage in an argument with him. What I'm doing is putting forward a very positive agenda to unite the nation and this shouldn't be a party political event. It shouldn't be something that does anything other than bring the country together. And there was a process, of course, about Constitutional recognition, going back to John Howard committed to it, and then Tony Abbott set up a process, people might recall, a decade ago people gathering at Kirribilli House across the political spectrum, and a process being established that led to the Uluru Statement from the Heart in 2017. And since then, I've remained positive. If you look at the launch that we had yesterday, it was a very positive event, talking about how this is an opportunity for Australians to vote for recognition, as well as voting for listening and getting better results. It is unfortunate that there have been elements of commentary that have been derogatory of people, but I think people will make their own mind up about where that's coming from.
TRIOLI: He was suggesting that in calling him Chicken Little, or critics like him Chicken Little, that the sky was going to fall in and immediately becoming doomsayers, I think was one of the words that you used, that's opened the door to the abuse that he says that he's copped. How mindful –
PRIME MINISTER: Well that's nonsense. I've called him nothing. I've called him nothing at any time. At any time. At any time. He has a record going back a number of years, well before this, of being available for commentary, making personal comments about myself, and that it has always been a matter for him, going back. The campaign has been positive. It will continue to be positive. It is not relying upon fear. This is a campaign of hope for the Yes campaign and it is positive going forward. We'll continue to be positive about what this referendum is actually about, not what it is not about, which is what a lot of the No campaign has been. Raising issues that are simply not true. Raising a whole range of fear campaigns. And just like when, going back, we launched a campaign in Adelaide yesterday, going back to when Adelaide and South Australia proudly was the first place in the world to give women the vote and allow women to stand for Parliament. There were fear campaigns then. Every time there's been a social change, there have been fear campaigns. And on the Apology to Stolen Generations, there were a range of fear campaigns. No one is now looking back and saying that those fear campaigns were justified. There is everything to gain here and absolutely nothing to lose.
TRIOLI: I want to get to some questions in a moment because I know we don't have you for long, Prime Minister, about how the campaign exactly is going to be run and who will staff it, if you like. But I spoke to Tom Calma yesterday and asked him if money, because he was making reference to what the Voice was and wasn't going to do, if money, misuse of it or the cost of the Voice, for example, into the future, was a constant concern that he was being asked about and he said it was. Is that going to be a stumbling block for your campaign? Because that seems to come up here on the text line and in phone calls that I get as well.
PRIME MINISTER: This will save money. If you actually listen to people and get more effective programs, there hasn't been a lack of expenditure or a lack of goodwill when it comes to Closing the Gap, when it comes to Indigenous affairs. What there has been is a lack of effectiveness. And what we know is when you listen to people, when you get that agency and involvement in determining how to Close the Gap, how to get better outcomes in education, health and housing. When we look at community health programs, when we look at the school programs that are getting young kids to school in Arnhem Land, when we look at Justice Reinvestment Programs, when we look at Indigenous Rangers Programs, they all have two things in common. One is that they're effective and they produce value for money. The second is that the reason why that's the case is because you have that direct input from Indigenous Australians in designing these programs. They're the ones that have been most effective. So, even the Productivity Commission has spoken about efficiency in these areas where you can just get better results. That's what this is about. If you get better results, you'll save money.
TRIOLI: Let me ask you, how is the campaign actually going to be run now? Do you have an army of volunteers around the country? Are you going to be door knocking? Will there be rallies? What form will your campaign take to vote Yes?
PRIME MINISTER: Well, the Yes campaign is, of course, being run independent from political parties. It's a grassroots movement –
TRIOLI: Of course, but you are also campaigning for a Yes vote?
PRIME MINISTER: Yes and I'll be out there today, I'll be with Jeremy Rockliff, the Tasmanian Liberal Premier this morning, then I'll be in Launceston with Bridget Archer, the Liberal Member for Bass, and with Labor Senators there as well. Campaigning, talking with people about what is a very clear and simple proposition to get better results by listening to people and by recognising Indigenous Australians in our founding document. Every other former colony in the world has done so, back in the last century, and in some cases, a century beforehand, in New Zealand's case. Australia is alone in not recognising our first peoples. And it is a great source of pride that we share this wonderful continent with the oldest continuous culture on earth and that is what this is about.
TRIOLI: One criticism that's always mentioned or concern for people who say they're going to vote No or they don't know, and I wonder if it's a criticism that you didn't anticipate, that there's no final Voice model, that lack of detail around a model is mentioned again and again. Didn't you anticipate that that might be a problem? Or has that been a deliberate strategy not to get bogged down in, say, what happened in the Republic referendum? The conundrum there about being specific about a model.
PRIME MINISTER: No, it's how the Constitution works. The Constitution works so it doesn't design all of the tax system, it doesn't design all of the defence system, the Navy and Army aren't mentioned in the Constitution –
TRIOLI: Sure, but Prime Minister, you still can talk to as part of your referendum proposal, you could have decided to be specific about how the Voice was constituted.
PRIME MINISTER: We have put forward what is the Constitutional change decides the principle and beneath that, it's clear that this will be a way of recognising the Indigenous Australians. What the Voice will be as a committee of Aboriginal and Torres Strait Islander people from every state and territory, from the regions, from remote communities, as well as the Torres Strait. A committee of Indigenous Australians, chosen by Indigenous Australians, giving advice to government so that we can get better results. That's all this is. We have made it very clear it won't have a right of veto, it's not a funding body, it won't run programs, it simply is an advisory body because when you listen to people, you get better outcomes.
TRIOLI: I want to quickly ask you about some other issues in the couple of minutes we have left. The Prime Minister of Australia, Anthony Albanese is here with you, it's 17 minutes past 10 and our Party Line is standing by, eagerly listening right now on. The issue of Qatar Airlines being able to enter the market here more broadly and in relation to Qantas, your Government's had about, is it three, four, different positions on why that can't go ahead by now. And the latest one is that your Government says you have to protect Qantas' bottom line. Is your Government too cosy with Qantas? Given that it's not, it might be our national carrier, but it's not a nationalised carrier.
PRIME MINISTER: No, it's a national carrier and the way that aviation works is that there are agreements between nations. There's nothing unusual about that.
TRIOLI: Are you going to review it?
PRIME MINISTER: No, there's nothing unusual about that. There are, normally, I was Aviation Minister for six years. During that time there would be three or four applications before us seeking expansion, just like Australia will make applications as well. There are limits on Australian airlines, where they can go, how many flights they're allowed. But in Australia we have the most open aviation market in the world, bar none. More open than the United States, more open than Europe, more open than countries to our north as well. The most open aviation system in the world. More than 100 airlines are able to fly into Australia and Qatar or anyone else, for example, has unlimited flights into all of the non-gateway airports around Australia as well. We have the most competitive system. We're undertaking at the moment, a Green Paper, White Paper process as well in aviation. Only the second one that's ever occurred. I did the first one as Aviation Minister, back more than a decade ago. It's important to update that. But some of this debate is based upon no concept of actually how international aviation works.
TRIOLI: I've just got news that the ACCC has started court action against Qantas Airways in the Federal Court. This has just happened while I'm on air, so I'm unable to ask you specific questions about that because I don't have the details of what they are, but I know that you've got to go, so I must leave it there. Hopefully we get to speak before my last day on air, but I appreciate this today, Prime Minister, thank you.
PRIME MINISTER: Thanks very much Virginia, and congratulations on what has been a great period that you've had there on Melbourne radio, after your period back in Sydney.