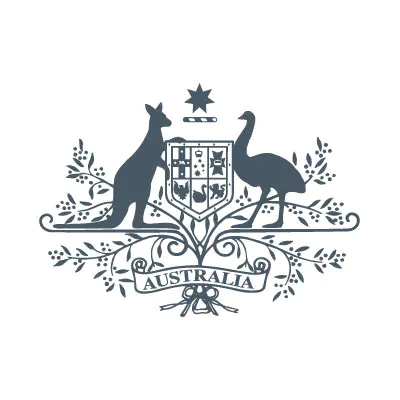 Radio interview – ABC Melbourne Breakfast
Sammy J, Host: Now, Melbourne and Prime Ministers haven't always gone hand in hand. The last Prime Minister from Melbourne was Julia Gillard. That was ten years ago, and after that, she went straight back to Adelaide. Twenty years before that, we had Bob Hawke, but he retired to Sydney. Before that, it was Malcolm Fraser. So, we're talking nearly half a century since a true Melbourne-ite inhabited The Lodge, which is why get a little bit suspicious when Prime Ministers start swanning around our laneways and sipping our coffees and riding our trams like they own the place. But that's exactly what Prime Minister Anthony Albanese was doing yesterday during his visit here, which I can only assume made such an impression that he's ready to commit right now on live radio to moving to Melbourne when his Prime Ministership comes to an end. Prime Minister, good morning. Are you willing to make that pledge?
Anthony Albanese, Prime Minister: Good morning. Well, I'll certainly make a pledge to continue to visit and enjoy Melbourne very much.
Sammy J: You're a true politician, but I guess you are the Prime Minister, so that makes sense.
Prime Minister: I'm a true Marrickville-ian also, and part of my stump speech at citizenship ceremonies is to say I've lived all over the world, Camperdown, Newtown and Marrickville, which is a bit like living in, I don't know, Collingwood, Richmond and Fitzroy.
Sammy J: Well, whatever you were doing here Albo, yesterday, I've got to say, you left the town and at the same time, comics disappeared from The Age newspaper, which is the end of an era. Is there any correlation?
Prime Minister: Well, this is just another step in the decline of modern media. Thank goodness we have the ABC.
Sammy J: I thought you meant the question.
Prime Minister: It will upset a lot of people I reckon.
Sammy J: It has on the text line. It's something people grew up with.
Prime Minister: I'm sure that that's the case. I certainly grew up reading Ginger Meggs and Hagar the Horrible. I don't think anything ever happened in that one, but anyway.
Sammy J: Not a great deal but there is a lot happening in the world and I've only got you for ten minutes, so I'll fly through some questions, including some questions from listeners. Sam Kerr has just texted in to say, 'Oy, Albo, thanks for jinxing us you muppet.' Care to respond?
Prime Minister: Sam Kerr is a great Australian. She led the team so well and she also happened to lead the Coronation parade in London. She was the flag bearer, of course, and so I got to know Sam there and she is just amazing. And everyone, every Australian, will remember that amazing goal in the semi-final.
Sammy J: You've pledged $200 million towards women's sport off the back of their hugely successful campaign. Why did it take a World Cup quarter-final to offer up that money?
Prime Minister: Well, it didn't. We had been submitting that as part of our Budget process. We made an announcement at an appropriate time, but we'd been working as well to make sure that we didn't do the mistakes of what happened last time, there was a women's sports program was that funding went to clubs that didn't even have women's teams and we wanted to make sure we got it right. We've got these amazing four people, Tal Karp, Lauren Jackson, Liz Ellis and Madison De Rozario, advising the Government on the structure and the way that it will work. It won't just be for football, of course, but for other women's sport participation, including the AFL and netball and other women's sports.
Sammy J: Prime Minister, we've got the Intergenerational Report landing on Thursday this week, or the IGR as we call it in the biz, and one of the big take homes is the ageing population, the massive levels of care that they're going to need. And when I say they, I mean we, because we'll be the old ones by that point. Should we be collectively freaking out right now as a nation?
Prime Minister: No, but we need to be collectively planning as a nation for it. That's why we need to respond to the Aged Care Royal Commission properly. That's why we need to consider issues such as the way that we build our housing needs to be adaptable so that as people age, they can stay at home, which is what most people, of course, prefer to do. We need to just prepare for it. But IGR is an important signpost for where Australia is headed over coming decades.
Sammy J: Prime Minister, another text has just come in from Peter Dutton, says, 'Hey, mate, what's the price of petrol?' Laugh face emoji.
Prime Minister: Good old Peter Dutton. He does try.
Sammy J: We have a segment every day on the show where we mention the price of petrol. So, if you're listening at five to seven, you'd know, although I think it was a stupid gotcha question, because if you were spending your time filling up your own car, it would be a blight on the nation. You've probably got better things to do.
Prime Minister: They don't let me drive. But I did notice it was $2.16 when I went through Melbourne Airport yesterday.
Sammy J: I'm speaking to the Prime Minister of Australia, Anthony Albanese. Now, Anthony, I don't do gotcha questions, but I do do riddles, so can I throw one at you?
Prime Minister: Sure.
Sammy J: Okay. If it's been 458 days since you were elected in May last year, and it's 53 days until the referendum is held on October the 14th this year, how many days will it be until you confirm that date?
Prime Minister: Good try, Sammy.
Sammy J: What do you reckon?
Prime Minister: Good try. Well, yeah, I think it's a very good try, but one of the things that we're doing is working on finalising the date. I said a year ago approximately when it would be and it will be in October or November, and we will confirm the date after consulting the AEC and signing off all the things that we've got to sign off beforehand. 
Sammy J: But you will confirm it as October the 14th, won't you?
Prime Minister: No, we will confirm it when we announce what the date is. But it will be October or November.
Sammy J: Now, I mean this as a –
Prime Minister: Not far away now.
Sammy J: A genuine question, and I don't mean this in like, 'oh, look, you made mistakes' or anything, it's a genuine, just reflective question, if you could turn the clock back to that election night when you committed in your first sentence to a referendum on the Voice, to Parliament, what would you have done differently since then?
Prime Minister: Absolutely nothing in terms of, I'm committed to it. This is a matter of conviction, it's not a matter of convenience.
Sammy J: But I'm not questioning the commitment. I don't think anyone's questioning your commitment, Prime Minister. We're talking about how the entire discussion has evolved since then.
Prime Minister: Well, I'm not in control of some of the misinformation that's out there, but I am very confident that as Australians focus on the referendum, as they did, last night I was a gathering there in Melbourne of a thousand people and Mark Leibler, one of the leading lawyer and a leader at the Jewish community in Melbourne, gave a very powerful speech about being at Uluru in 2017 and about the opportunity that we have going forward to actually do the right thing and to take up the invitation of Indigenous Australians. So, people will have that opportunity, they have a chance to think about exactly what the question is. It's pretty simple, really, when you remove all the noise, it's simply recognition and having an advisory body so we can listen to Indigenous Australians and get better results.
Sammy J: Although, by your own admission, you just said that you're not in control of that noise yourself. You don't lie awake at the moment wishing that noise was quieter?
Prime Minister: I wish that it was accurate, I wish there wasn't misinformation out there, but it is what it is. I did my best to get Peter Dutton on site and to get bipartisan support. It's clear that that was never going to be the case and that's unfortunate. But there are people of goodwill like Julian Leeser and Ken Wyatt and Bridget Archer and others out there campaigning. And today I'll be running with a former Liberal MP, Pat Farmer, in his Run for the Voice. He's running 80 kilometres a day which he's done for three months now. Quite an extraordinary effort to run all the way around Australia.
Sammy J: Did you say you'll be running with him, Prime Minister?
Prime Minister: I will be. I won't be going that far.
Sammy J: How far? Give it a figure?
Prime Minister: We'll see how it goes. But I'm nowhere near as fit as him and I'm not going to try to compete with him, but I will be doing it this morning, along with Tanya Plibersek and some Sydney Swans are going to be having a run as well.
Sammy J: It sounds like potentially then, to bring it back to Melbourne, your approach to the referendum is a bit like a hook turn. You're veering to the left, you can't go right yet you're waiting for the green light and then full steam ahead?
Prime Minister: We are indeed going to be full steam ahead. And I'm convinced that Australians, when they look at the question, when they think about it and when the campaign is on, there are tens of thousands of Australians have signed up to knock on doors and have those conversations, it is so important. We can't just keep doing things the same way because we'll get the same results and they're not good enough.
Sammy J: And on October the 14th, we will all have a chance to vote?
Prime Minister: Or thereabouts, could be before, could be after. You'll have to wait and see, Sammy. You're after the exclusive here, mate.
Sammy J: Well, it's going to be dropped at some point. In the meantime, I appreciate your time on the Breakfast Show this morning, Prime Minister. All the best for the day ahead.
Prime Minister: Thanks very much, Sammy.