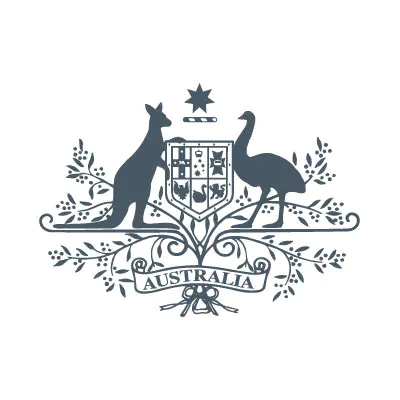 Radio interview – Nova Melbourne
LIAM, HOST: Prime Minister, good morning. How are you?
ANTHONY ALBANESE, PRIME MINISTER: Good morning. What a lovely introduction.
LIAM: Thank you, it just popped into my head. Now Albo, I mean, let's get the tough question out of the way early. Did you jinx the Matildas by calling that public holiday a little too early?
PRIME MINISTER: Not at all, not at all. It was about the momentum that the Matildas were showing right around the country and I just think they inspired all of us, but particularly young girls and young boys. It was just fantastic to see, not just the game sold out, but the live sites completely packed, the entertainment venues and the pubs and clubs packed as well. And to see blokes walking around in Matilda's jumpers, who would have thought that twenty years ago? It was fantastic.
LIAM: Such a heart-warming sort of thing. I also love just the news cycle, like, so often, it's negative and doom and gloom, the world's ending. And it was nice for just like, a couple of weeks, for literally all of Australia to be united and be like, 'we're so behind this team.' And it was just such an uplifting thing. I mean, it looked like you were having a blast. I know you went to the final last night, but tell us, I mean, tell us, at Suncorp Stadium, the game, the big game against France, when we were in the quarterfinal and won on the penalties, can you tell us what the vibe was like on the ground?
PRIME MINISTER: I think it was the most excitement that I've felt at any sporting event in my whole life. And I've been to a few since I was a kid. It was just extraordinary, that penalty shootout, I think, for the ten Australian spot kicks by the Matildas, the whole stadium, 50,000 people stopped breathing for a thirty second gap. It was extraordinary. You could just feel it in the room. And the way that, I think there were at least three kicks where they had the score to stay in it, and then the amazing goal at the end by Cortnee Vine, the place just erupted. I'm told that that was the loudest ever noise at Suncorp Stadium that they can measure in decibels. The State of Origin Rugby League, which is a big deal in the Northern States, is played there every year and it topped any of that. And I just think that the Matildas were great ambassadors for us on the field, but also off the field. The way they carried themselves, the way that they took the country with them, the fact that there are so many people now who probably could have named Sam Kerr but not named other Matildas, and now they're all household names.
BELLE, HOST: We're talking to Prime Minister Anthony Albanese on Nova 100 this morning. Now, Albo, you've pledged a massive $200 million to women's sport. What is the plan? When are we going to see this money?
PRIME MINISTER: Well, it'll be available from next year. What we've done is allocate $200 million as part of our Play Our Way program and it's aimed, very purposefully, at women and girls sporting participation. So, it'll be available for local government, community organisations, not for profits, and sporting organisations to provide funding so that the explosion that we fully expect to happen in sport participation, as a direct result of the Matildas, can be supported but across all sports. And we want to make sure as well that the program is designed to produce the most needed facilities in the most needed areas. And we've appointed Tal Karp, who's a former Matilda and former Melbourne Victory captain as well, Lauren Jackson, of course, our great basketball champion, Liz Ellis, amazing netballer and commentator, and Madison De Rozario, who is an extraordinary Paralympian, a multiple gold medal winning athlete, to advise and to be a committee. Just to make sure that these things are a bit hands off, so that we get the expert advice and make sure that we get it right.
BEN, HOST: Hey, Albo, while we've got you as well, I've been off on paternity leave for the last two weeks. My wife Sam and I had a little boy, Freddie is his name, and when you leave the Royal Women's Hospital, you get a baby bundle, like swag bag filled with lotions and baby wipes.
LIAM: That's pretty cool.
BEN: And you get a handwritten letter from Dan Andrews.
PRIME MINISTER: Fantastic.
BEN: So, because I got a handwritten letter from Dan Andrews, I thought while we had you, Albo, have you got any fatherly advice for me?
PRIME MINISTER: So, is this your first?
BEN: Yeah, first.
PRIME MINISTER: Well, my advice is, just as your young boy is growing up, make sure that he knows that he is so loved each and every day and tell him, I speak to my boy every day, I don't get to see him every day now, he's 22. But every day we speak and we tell each other that we love each other. And I think that's really important. I think that men have to be prepared to show affection and I think that is really important. Because kids growing up will go through some difficult times and that's what will keep you close and make sure you grow into being great mates, as I am now with my son.
LIAM: Albo, you don't have to say where, but it just popped into my head. One of my friends told me that at his shopping centre that he used to go to, that your son worked there. He was like, 'yeah, Albo's son's really nice, he works at the shops.' Did he work at a shopping centre at some point?
PRIME MINISTER: Yeah, he worked at Woollies, Illawarra Road, Marrickville.
LIAM: Yeah, Marrickville, that's what I heard. Now you've revealed it. I don't know if it's like a security thing, I couldn't talk about it.
BELLE: Good on him.
PRIME MINISTER: He's not working there anymore.
LIAM: Fair enough.
PRIME MINISTER: He worked there for years, right through school and through uni. I think it's really good for young people. I worked at Maccas, I worked at Grace Brothers, I worked at lots of jobs. Pancakes on the Rocks while I was going through, that was a wild place.
LIAM: You could be, know, getting your hash brown this morning, the next Prime Minister could be flipping that sausage and egg McMuffin in that Maccas, who knows?
PRIME MINISTER: Absolutely.
BEN: Albo, we appreciate your time so much and you enjoy the rest of your day.
PRIME MINISTER: Well and congratulations on the little one.
BEN: Thank you very much, Albo.
PRIME MINISTER: And sorry for not giving you a handwritten letter!